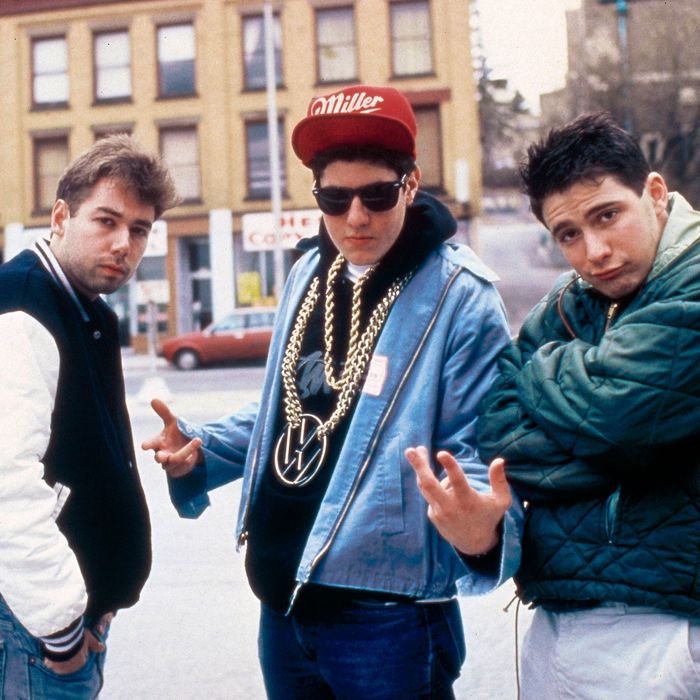 Cover art for the 1989 album was shot at the corner of Ludlow and Rivington.
Photo: Ebet Roberts/Redferns
A plan is under way to commemorate the corner of Rivington and Ludlow Streets on the LES that appeared on the cover of Paul's Boutique by co-naming it "Beastie Boys Square." (Adam Yauch Park opened last year in Brooklyn Heights.) So far just 1,200 supporters have signed the petition created by film scout LeRoy McCarthy, who'll nonetheless get to present his plans at a CB3 Manhattan meeting on January 14.
If successful, this would land Beastie Boys Square somewhere near the exact center of the so-called Hell Square, which local activists argue is filled with an extraordinary number of noisy bars and unruly people, especially on the weekends. McCarthy's bid is all about music history, of course, and not drunken antics. Still, you can't help but feel that the monument would mean, for some at least, that the fight for your right to party never ends.
Calendar [CB3]
Related: There Is Now a Brooklyn Park Named After One of the Beastie Boys [Daily Intelligencer]