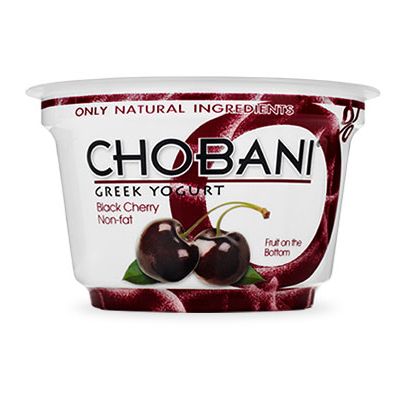 Whole Foods has other yogurt friends now.
Photo: Chobani
The organic-grocery-store chain is moving to phase out the immensely popular Greek yogurt brand from its locations by early next year. Whole Foods has given a broad list of reasons for the decision, but one grassroots campaign stands out: Online petitions directed at Chobani have been circulating for several months seeking a labeling change, just because the company uses milk from GMO-corn-fed cows. "At this time, Chobani has chosen a different business model," a Whole Foods spokesperson tells ABC, a reference to the yogurt company's defense of its "all natural" label.
Over the summer, Chobani explained that it would have to leverage influence over 875 external dairies from which it sources its milk, meaning the feed for some 78,000 cows, in order to change its processes. The organic grocer apparently wasn't pleased with the reaction: "Whole Foods Market challenged its Greek yogurt suppliers to create unique options for shoppers to enjoy — including exclusive flavors, non-GMO options, and organic choices," the grocery chain said in a statement. Earlier this fall, the Greek-yogurt giant, which processes 3 million pounds of milk every day, had to recall products after complaints of "bulging" and "fizzing" packaging. The culprit was later revealed to be a somewhat innocuous mold that had infiltrated a production facility in Idaho, but the news affected the company's public image.
So what will the future of yogurt at Whole Foods look like? If the new Brooklyn store is any indication, expect small brands like Blue Hill and White Moustache, along with their savory and vegetable-forward flavors, to play a larger role in your probiotic future.
Whole Foods Will Stop Selling Chobani in Early 2014 [ABC]
Earlier: GMO-Labeling Activists Want Chobani to Stop Calling Its Yogurt 'Natural'
Related:Chobani Pulls 'Swollen,' 'Fizzy' Yogurt From Stores