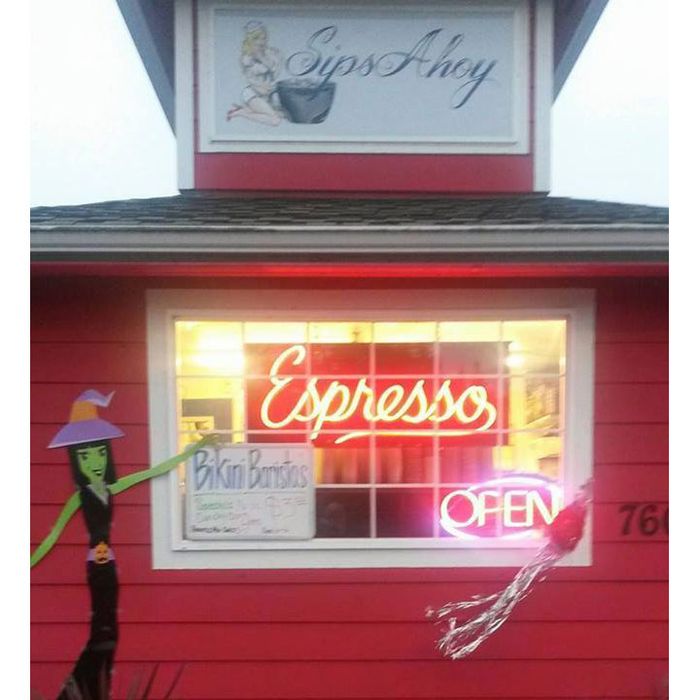 It's the feel-bad story of the year.
Photo: Facebook
Something profoundly depressing is happening in Anacortes, Washington, where a manager at the shack-size Sips Ahoy Coffee shop has been using the businesses' Facebook page to berate one woman's appearance and instructing a female relative to"save world hunger by shooting yourself." The hate barrage began just before Christmas, of course, when a manager at the kiosk, where bathing-suited servers are known as "bikini baristas," reposted a photo of a local woman who had apparently angered her, along with a message that read, in part, "she's fat and ugly and always will be." It only got worse after that when other employees allegedly piled on with their own insults.
Now there's a call to boycott Sips Ahoy, but no apologies have so far been issued, so the logical next step is for the ladies of Sips Ahoy to go up against the East Coast's so-called "hot dog hooker" to battle it out on a reality show with a few additional food-service rejects to see who can claim the title of most deplorable. Winner gets to go out of business.
Community boycotts coffee stand after hateful Facebook posts [King 5]