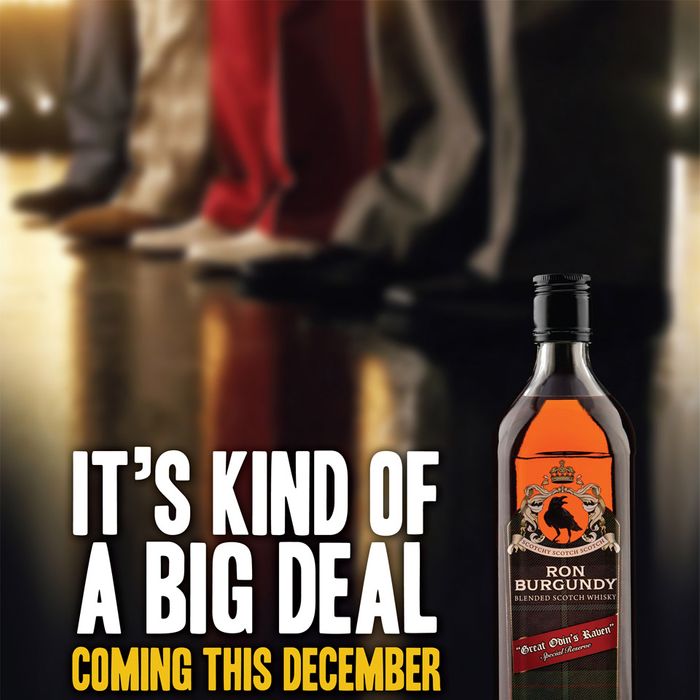 Great Odin's Raven!
Photo: Riviera Imports
The hardest-working marketing campaign leading up to Anchorman 2: The Legend Continues proceeds with Ron Burgundy's very own commemorative scotch. It's called Great Odin's Raven Special Reserve, and it's set to hit stores — for real — this month. Bottles retail for around $25, and Riviera Imports, the company behind the product, is actually expending the energy to insist that it's "not just for Anchorman fans."
In real life, it's a perfectly respectable malt-and-grain blend of whiskies from Speyside, Highlands, and Islay produced by Old St. Andrews Distillery — but all you really need to know is that the nose offers up hints of rich mahogany. Pairs well with a little bit of pepper and some cheese, and while it may age slightly, it never gets old.
Riviera Imports Launches Ron Burgundy Scotch in association with Paramount Pictures [Riviera Imports]
Coming Soon to Liquor Stores Near You: Ron Burgundy Scotch [AdAge]
Related: Ben & Jerry's Introduced Ron Burgundy-Themed 'Scotchy Scotch Scotch' Flavor