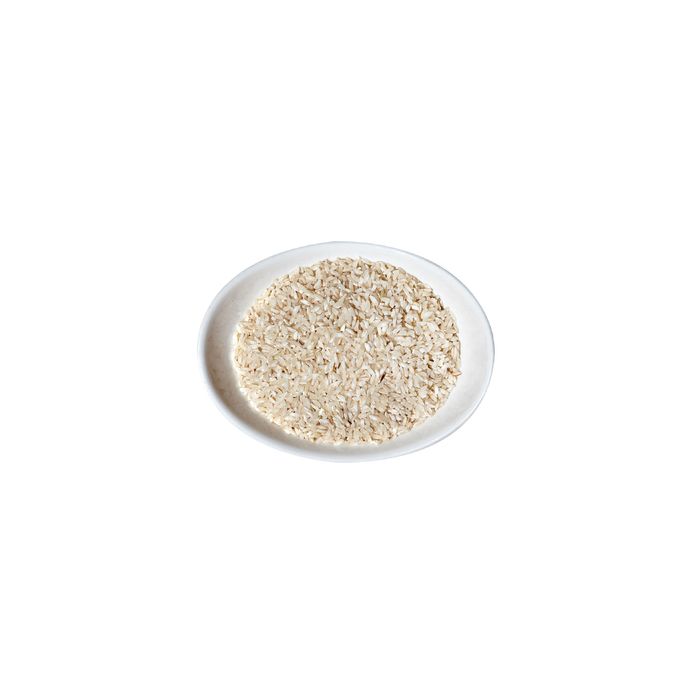 Everyone loves Marco's Carolina Gold rice.
Photo: Bobby Doherty/New York Magazine
The Underground Gourmet filed a review on three of New York's newest single-item restaurants, awarding Empire Biscuit two stars, and both Potatopia and the Nugget Spot one star each. Meanwhile, Stan Sagner explored two of the cities fried-chicken options, and Pete Wells enjoyed Marco's. Read it all, straight ahead.

Pete Wells made his way to Prospect Heights to dine at Marco's, awarding "Franny's sophisticated brother" two stars. While the menu by chef Danny Amend "sounds like Italy," it tastes like "Northern California," and features dishes like a "very charming" fried egg with rosemary needles, roasted mushrooms, and soft pumpkin that he says would not be out of place on a menu by the late San Francisco chef Judy Rodgers. Other hits: saffron-pickled fennel over "hot and smoky" oysters (so nice, Wells ordered them twice), spit-roasted pork loin with a crush of herbs, an "exceptionally good" braised chicken with a sticky pan sauce, and a bowl of "sweetly nutty … and unnaturally fluffy" steamed Carolina gold rice. Just be careful, Wells warns, when ordering off of the Italian-leaning wine list: Prices "are almost illegible without a flashlight app."
Shauna Lyon of The New Yorker filed a review on Sushi Nakazawa, the recent recipient of a four-star rating from Wells. Some omakase highlights include the Alaskan ivory king salmon with sea salt, hay-smoked chum salmon, scallop with yuzu pepper, blow-torched geoduck, and trigger fish "topped with its liver, rich as foie gras." The atmosphere, fortunately, is "not a hushed temple," with Nakazawa "cracking jokes before the first piece of salmon hits a granite slab." The restaurant isn't for the squeamish: Tiger shrimp are still alive before Nakazawa beheads them and serves "their sweet, pearly bodies on top of rice, with a little wasabi."
Stan Sagner wrote a poultry-centric review this week, eating at both Blue Ribbon Fried Chicken and Hill Country Chicken. While BRFC feels like "a carefully engineered prototype for a chain about to be unleashed," the fried chicken is a total miss: It dons "a gritty jacket of tight skin tinged an unsettling hue of orange," almost as if the bird "doused itself with off-brand self-tanner and then rolled around in the sand before hitting the table." The rest of the menu is "solid" — especially the "terrifically juicy" chicken burger, and the fries with the works ("a mountain of bacon, cheese, and sour cream"). One star. But Hill Country Chicken succeeds at fried chicken. Other must-orders: the smoky blistered corn salad, "nicely crusted" mac and cheese with pimento, and the "crazily decadent" Texas Billionaire, which stuffs "chocolate, marshmallow caramel, and pecans" into a shell. Three stars.
Ryan Sutton did not file a formal review this week; instead, he wrote about New York's best new restaurants of the year, and the importance of Dominique Ansel. He calls the pastry chef "one of the best ambassadors for New York's culinary scene, period." The greatest lesson to be learned from the popularity of the Cronut is that if "food and service are good enough, restaurants can make consumers wait longer for snacks they used to expect quickly and command top dollar for dishes that society has arbitrarily deemed cheap," such as Carbone's $46 scampi appetizer, something that can be found on the menu at Red Lobster for half the price. As for the best new restaurants of 2013, Pearl & Ash, Lafayette, and the Elm all made the list.
Alan Richman, Joshua David Stein, Steve Cuozzo, and Daniel S. Meyer did not file reviews, either.