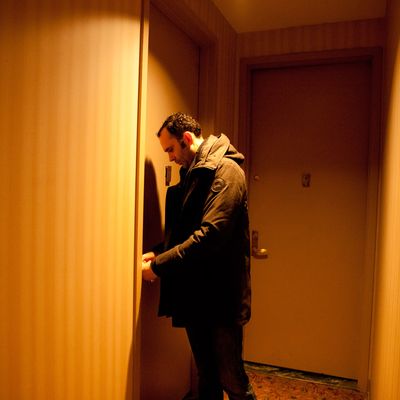 Ansel leaving his apartment. The sun won't be up for another 90 minutes.
Photo: Marvin Orellana
For all Grub knows, Dominque Ansel might not sleep at all. His bakery is as busy as ever (despite cold weather that could deter people from waiting in the infamous Cronut line), this past weekend he shipped his prized pastries via the Goldbely service for the first time, and he's always thinking up new treats for his bakery (his latest hit is homemade meringue-studded breakfast cereal). As part of this week's "Reasons to Love New York" issue of the magazine, I woke up early — just an ungodly hour, really — and spent the morning with Ansel. Early-rising bakers are nothing new (Dunkin' Donuts introduced its Fred the Baker character way back in 1982), but Ansel is on another level.
Despite the fact that he doesn't leave his namesake bakery until seven or eight at night, Ansel is usually up at three o'clock, more than four hours before his bakery opens and almost as many before the sun comes up. "It's the only time that's calm for me," he says of the wee hours, which he spends working on recipes for his upcoming cookbook. "The best time in a city is when everyone's asleep," he adds. "You have the whole city to yourself."
Here's how his morning shakes out: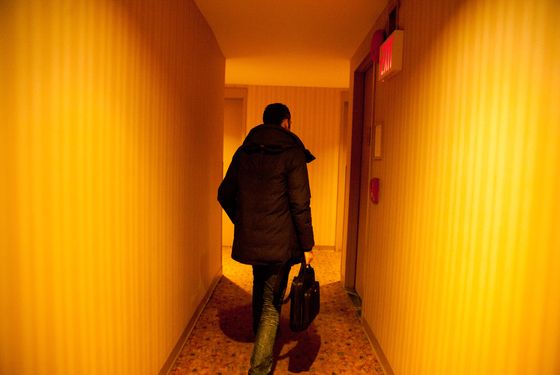 5:38 a.m.: Ansel is out the door. He's already been awake for two hours.Photo: Marvin Orellana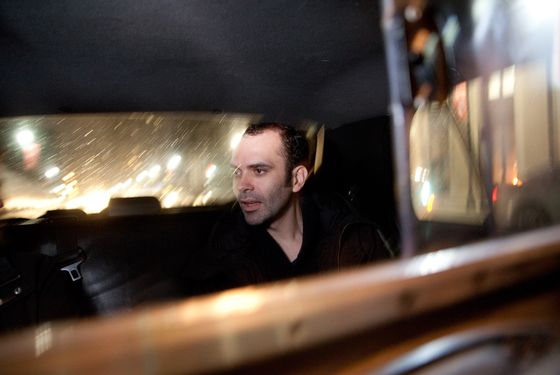 5:42 a.m.: Ansel's cross-town commute only takes about 10 minutes — owing to a total lack of traffic.Photo: Marvin Orellana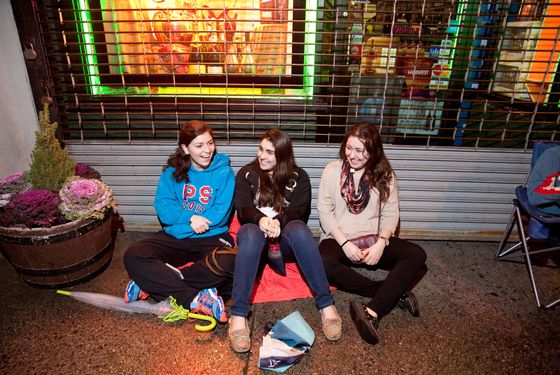 5:55 a.m.: The first people in line for Cronuts. They arrived at 5:40.Photo: Marvin Orellana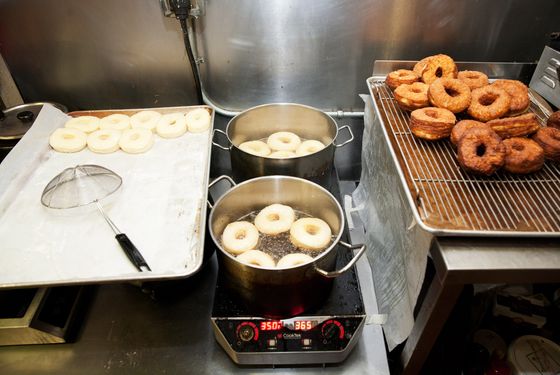 6:25 a.m.: Ansel begins frying the morning's Cronut batch.Photo: Marvin Orellana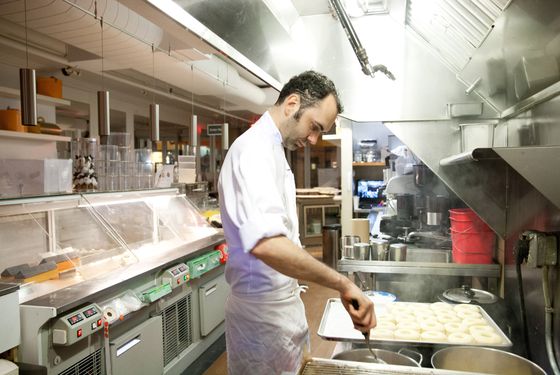 6:45 a.m.: Still frying.Photo: Marvin Orellana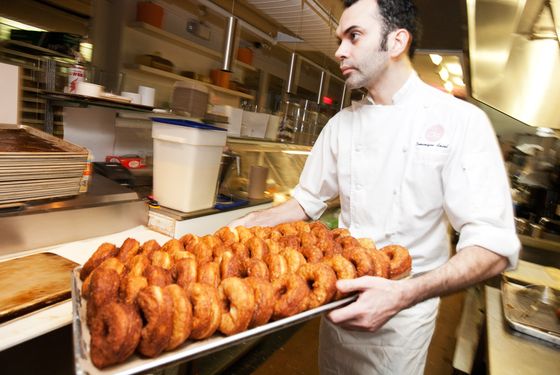 7:02 a.m.: The Cronuts head to the back kitchen to be filled with cream.Photo: Marvin Orellana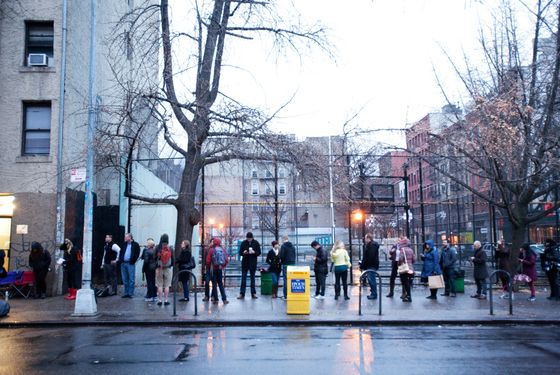 7:45 a.m.: Depite rainy weather, the line has grown considerably in the two hours since Ansel arrived.Photo: Marvin Orellana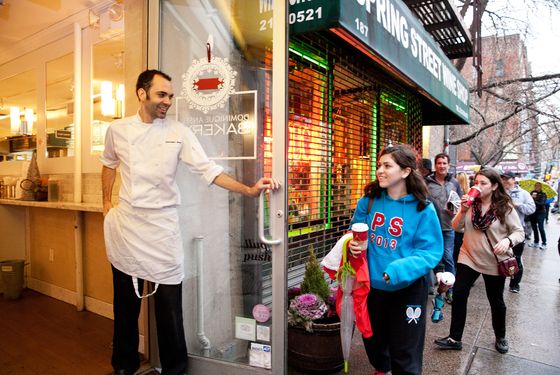 7:59 a.m.: Ansel always opens the doors himself. (He says he missed a couple of mornings during this summer's Cronut madness because of early-morning TV appearances.) Photo: Marvin Orellana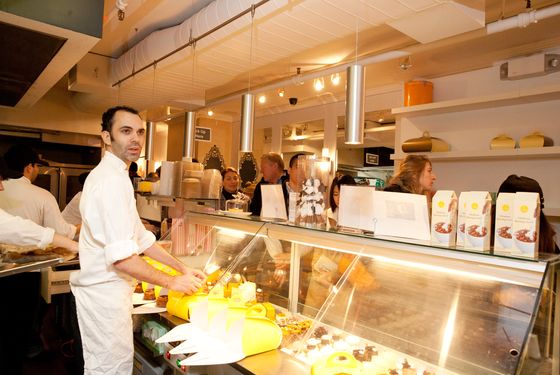 8:20 a.m: Boxing up the orders.Photo: Marvin Orellana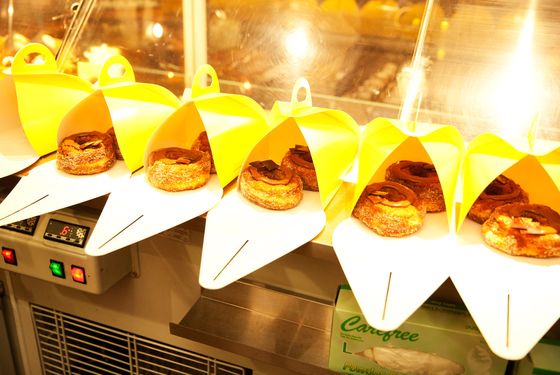 8:30 a.m.: Ready to go.Photo: Marvin Orellana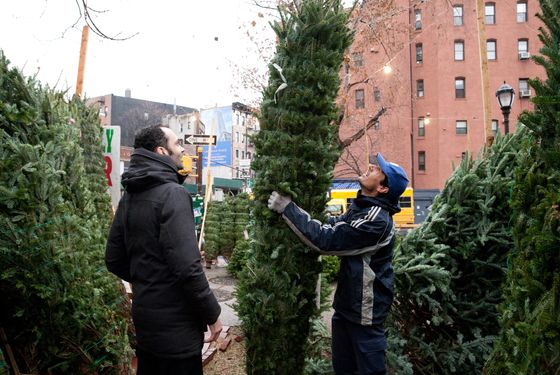 8:46 a.m.: With the Cronut line moving briskly, Ansel steps out to shop for this year's Christmas tree.Photo: Marvin Orellana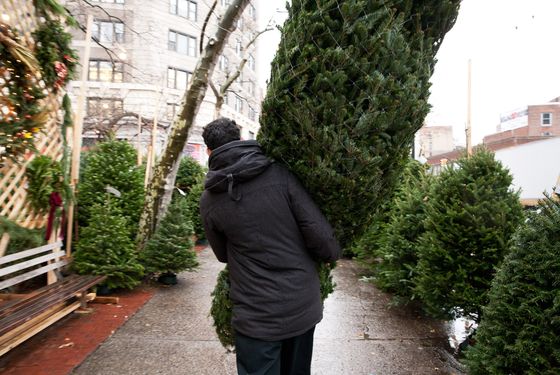 9:02 a.m.: Back Ansel goes, carrying the tree down the street …Photo: Marvin Orellana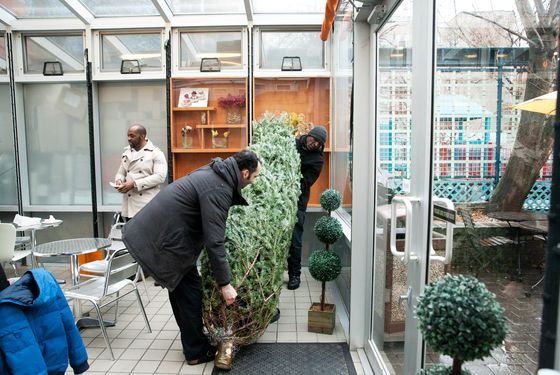 9:10 a.m.: … And through the bakery.Photo: Marvin Orellana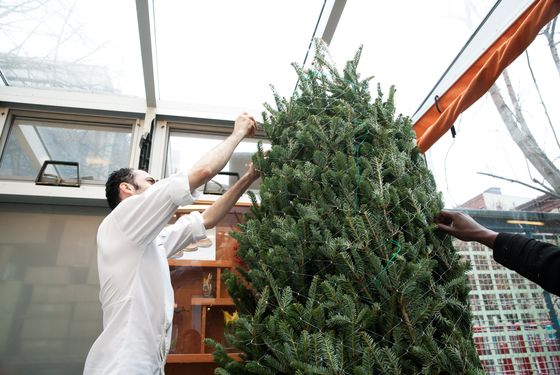 9:15 a.m.: Tree's up. Only ten more hours to go today.Photo: Marvin Orellana
Related: Reasons to Love New York: Because We Suffer for the Cronut