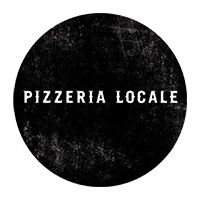 Chipotle does Naples.
Photo: Pizzeria Locale
It looks a lot like assembly-line Neapolitan pizza cooked in ultra-hot ovens will be the next big fast-casual restaurant market: Chipotle yesterday announced that it'll help the Denver-based Pizzeria Locale open new locations. (The original Pizzeria Locale, which Frasca Food and Wine owners Lachlan Mackinnon-Patterson and Bobby Stuckey opened in May, will remain independently owned.)
A lot like the Umami Restaurant Group's 800 Degrees, which is angling to open in New York next year, Pizzeria Locale offers a set menu of pies — ten in all — but also allows customers to choose their own toppings and combinations. At the end of the assembly line is a state-of-the-art oven that cooks pizzas in two minutes flat; meanwhile, side salads are available, and the restaurant serves wine on tap.
Much like the staggered rollout of its ShopHouse concept, Chipotle will start small and city-centered with Pizzeria Locale, beginning with two test-market locations in Denver. A spokesperson tells USA Today that it's "too soon" to tell if the company will open more Pizzeria Locales in other areas of the country.
Pizzeria Locale [Official Site]
Chipotle gets into the pizza business [USA Today]
Related: Umami Restaurant Group Bringing 800 Degrees to New York Next