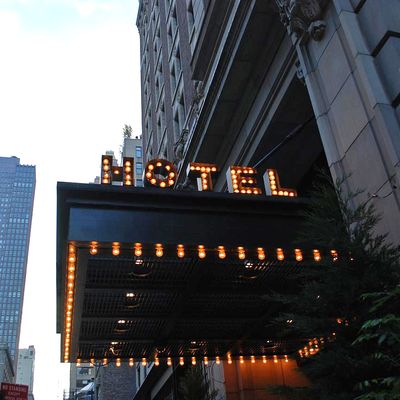 Update your tetanus shot now!
Photo: Carlos Felipe Pardo/Flickr
Permits are in place to turn the former Salvation Army Chinatown Shelter at 223-225 Bowery into a 188-room hotel with restaurant and bar on the ground floor. The Ace Hotel, along with partners the North Wind Group and the Omnia Group, had previously used the terms "faux-hostel vibe" and "distilled service" to describe the space that will debut after an estimated $5 million renovation.
But what happens, exactly, inside a "faux hostel"? Will the new Ace feature utterly despondent, seventies-style service? Will the maids carry baseball bats? Is there going to be a handsome, wood-paneled coffee shop where patrons use laptops while sprawled on artisanally deconstructed mattresses? Given the new owners' willingness to capitalize on the edginess of an area "once famous for its flophouses and brothels," it's unclear. In any event, count us in — mostly, though, just because we're afraid of the maids.

Ace Hotel's fancy-faux hostel at 225 Bowery moves along [Buzz Buzz Home]
Ace Hotel Moves Forward with Its Faux Hostel at 225 Bowery [Bowery Boogie]