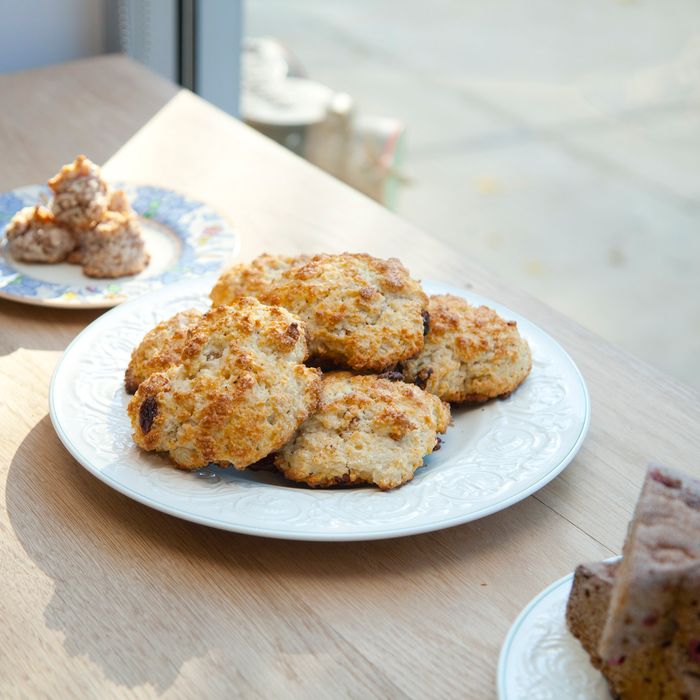 Lemon-currant scones in the middle.
Photo: Marvin Orellana
When chef Faye Hess and her husband, Jonathan Stirling, opened the LIC Brick Company fifteen years ago, Hunters Point had yet to become home to luxury high-rises, M. Wells, or the cheese-cave and baking outposts of Murray's and Amy's Bread, respectively. Hess will take advantage of the newfound proximity of these last two arrivals at 51st Bakery and Cafe, the 46-seat spot she and Stirling plan to open in the next week or so.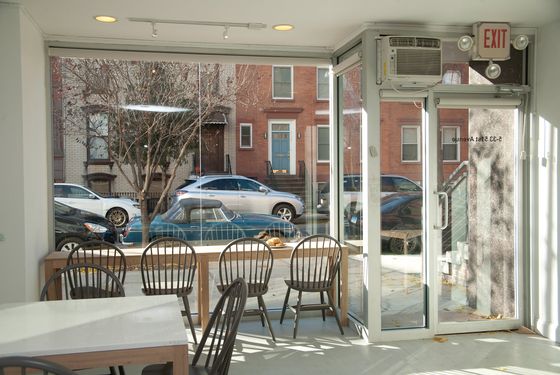 Plenty of natural light.Photo: Marvin Orellana

Over the dozen years since the couple sold their first café, Hess has worked as a private chef and taught cooking classes in France and Italy. (You might know her better from her blog and web-video sites, fayefood.com and dinnerlist.com.) That transatlantic lifestyle will be reflected in her casual menu, which combines snickerdoodle cookies, lemon-currant scones, and pumpkin-cranberry-date cake with breakfast frittate, lunchtime sandwiches like broccoli rabe with mushrooms and Gorgonzola, and salads like marinated Puy lentil with tomato, green olive, and rice. There will also be cheese and charcuterie plates, as well as Intelligentsia coffee, and hours will eventually extend beyond the opening schedule of 7 a.m. to 7 p.m., Monday to Friday.

Left to right: Lemon scones, pumpkin-cranberry date cake, cookies.Photo: Marvin Orellana

51st Bakery and Cafe, 5-33 51st Avenue, nr. Vernon Blvd., Long Island City; no phone yet