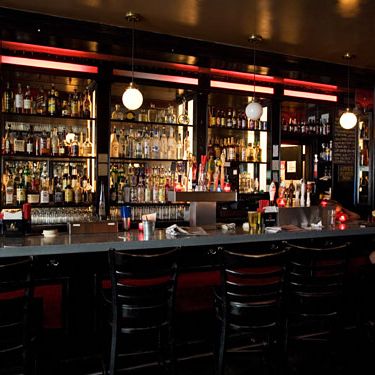 The former barnyard-y industrial space is getting some farm-to-table food.
Photo: Konstantin Sergeyev
Restaurateur Michael Callahan, whose experience encompasses well-known, celebrity-friendly Manhattan places Indochine, Bondst, Republic, and Kittichai, is heading to Brooklyn for his next project, which seems a bit more low-key. Callahan has taken over the old dimly lit hipster bar that was Coco 66 at 66 Greenpoint Avenue, where he'll reopen as a bistro serving a menu focused on local food. Joe Capozzi, who cooked at Ruschmeyer's in Montauk and previously served as chef de cuisine at the Fat Radish, will be in charge of the kitchen at the soon-to-open restaurant.
Capozzi's menu will feature grilled oysters with smoky bourbon butter and a variety of homemade pastas. Mains include grilled double-thick pork chops with cherry peppers, escarole, and Benton's bacon, and a greenmarket-forward plate of braised beans with kale, leeks and turnips. He says that house bread will be served with goat's-milk butter.
Expect the venue to keep its distinctive red-neon signage and low-lit interior. "People in Greenpoint and Williamsburg know and like the space, so we probably won't change the name," Callahan says, adding that the relaunched venue, which should be open by the end of the month, will have 74 seats.
66 Greenpoint Ave., nr. Franklin St., Greenpoint; no phone yet.