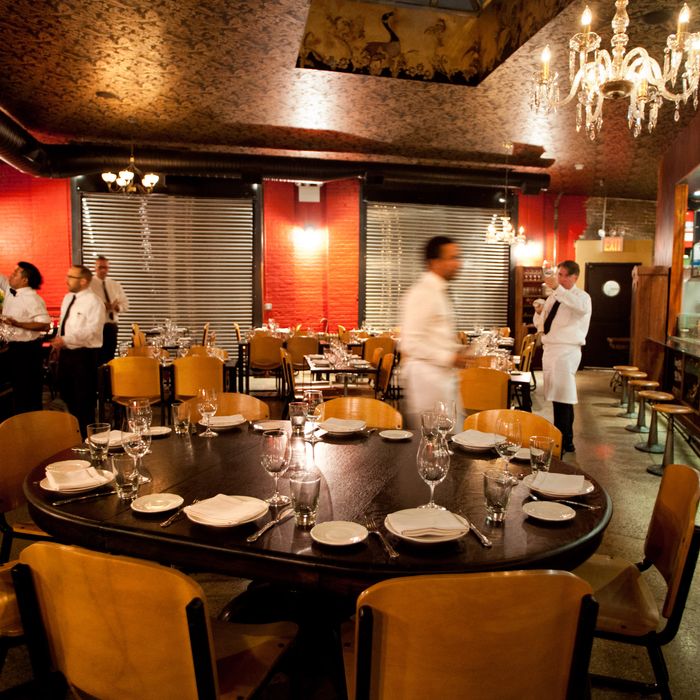 Getting the meat sweats yet?
Photo: Konstantin Sergeyev
Last night, Hugue Dufour and Sarah Obraitis finally opened the much-hyped M.Wells Steakhouse to the public. The 70-person space, which was formerly an auto-body garage, looks nice: There's a big open kitchen with bar seating (and views of the fish tank), a few red leather banquettes, and basic wooden tables. Soon, there will be a catamaran, which Dufour and Obraitis are building in an adjacent workshop. As for the menu, you can expect lots of meat, of course, as well as a wood-fired wedge salad with powdered ketchup and blue cheese, gnocchi stuffed with foie gras, and shellfish platters. Take a look at the space, straight ahead.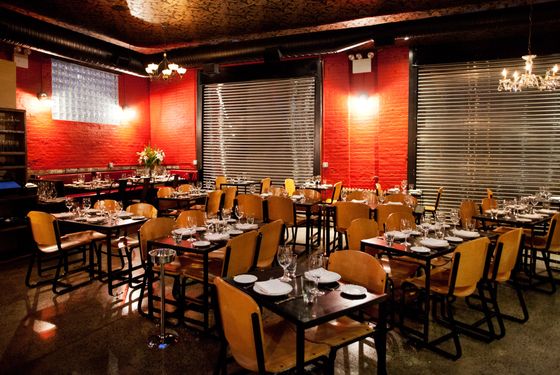 Not pictured: live trout.Photo: Konstantin Sergeyev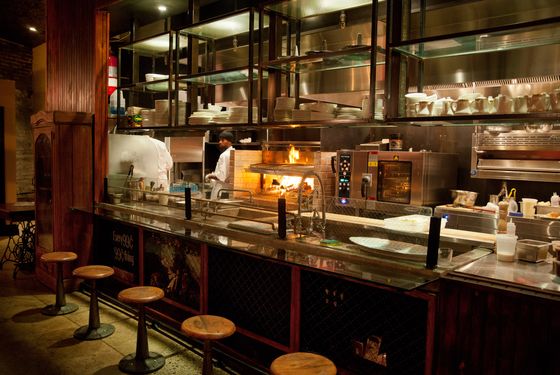 Now these are the best seats in the house.Photo: Konstantin Sergeyev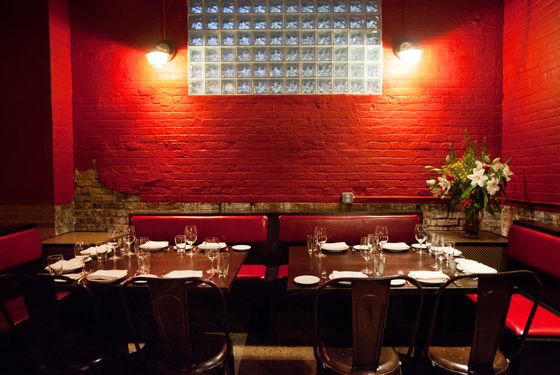 Old-school.Photo: Konstantin Sergeyev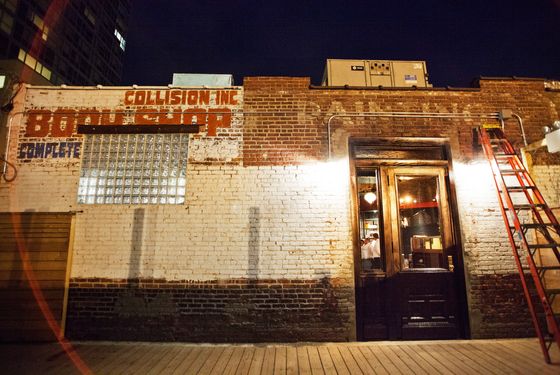 With this much hype, who needs signage?Photo: Konstantin Sergeyev
M. Wells Steakhouse, 43-15 Crescent St., Long Island City, no phone yet.