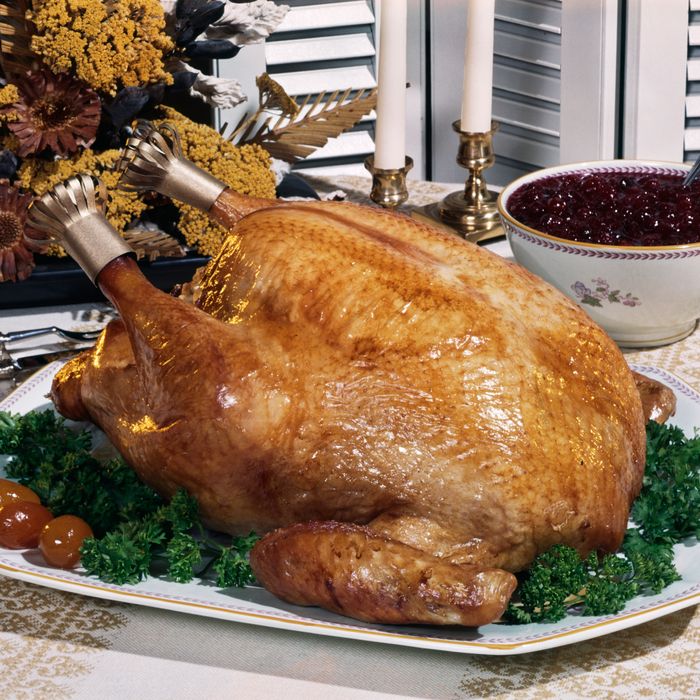 And it's not going to look anything like this.
Photo: L. Fritz/Corbis
We're spending the rest of the day trimming Brussels sprouts, Frenching the hell out of some green beans, and overloading on turkey-carving-tutorial videos, so this is where we'll sign off. If anything happens to come up, here is New York's complete Thanksgiving Guide, which includes a few key tactical how-tos in addition to recipes. (There's also Vulture's very festive Hanksgiving, for dissenters and all you Joe Versus the Volcano enthusiasts.) In any event, enjoy the long weekend. We'll be back Monday morning, hopefully with leftovers.