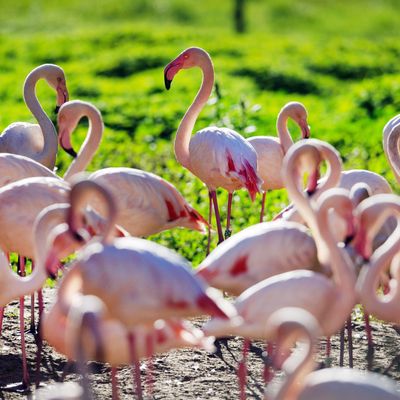 The plastic version of these is preferable to unsightly zucchini.
Photo: SEBASTIEN BOZON/AFP/Getty Images
A couple in South Florida is being forced to rip out the front-yard vegetable garden they've tended to for the last seventeen years because the plants are "inconsistent with the city's "aesthetic character." The village of Miami Shores informed the couple they must pay $50 a day or uproot the parcel they say provides 80 percent of their food — and yes, light-up flamingos and garden gnomes are just fine, thank you. Best of all, the couple is now suing the village for $1, because all they really care about is vegetables. It's a cute story, and the Institute for Justice gave it an adorable animation so that it'll get passed around.
Couple who had been growing their own food for 17 years forced to stop because it isn't "aesthetic" [Salon via Grist]