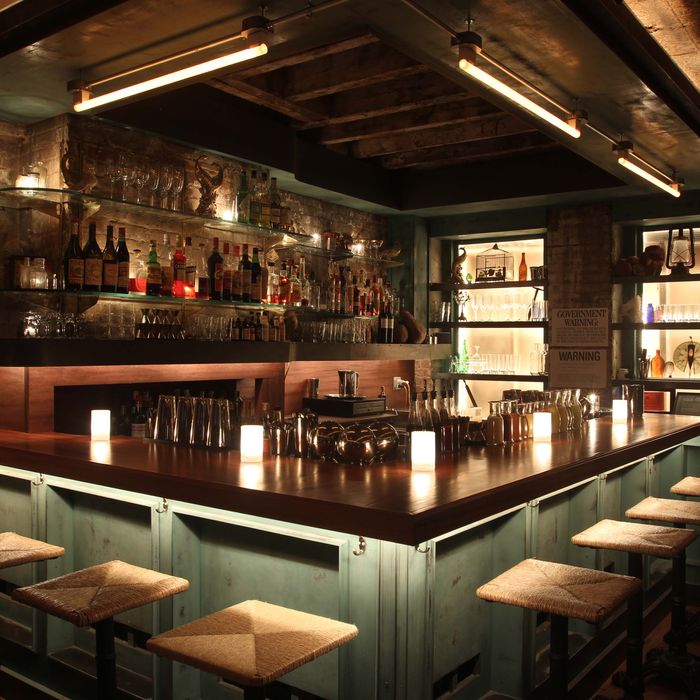 Pull up a stool.
Photo: Melissa Hom
Along with James Freeman and original Weather Up bar man Johnny De Piper, proprietors Kathryn Weatherup and Matthew Maddy have opened Featherweight, a dimly lit but warm cocktail bar adjoining Sweet Science on Graham Avenue in Williamsburg. Although the place is reportedly accessible via passage through Sweet Science's boiler room, the new bar's main entrance sits directly beneath a three-story-tall mural of a boxer clutching his punching bag. Check out more on the space and its cold beverages, straight ahead.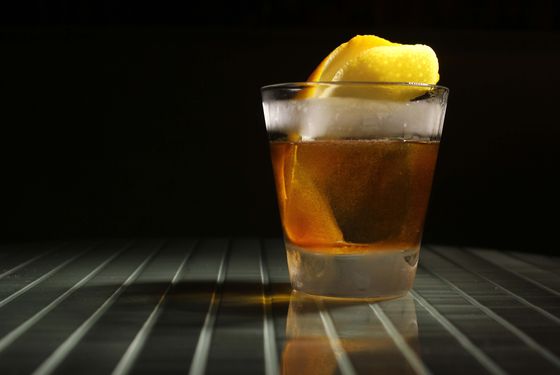 The Saw Tooth: Bourbon, Amaro Braulio, orange bitters, and a brown-sugar cube.Photo: Melissa Hom

The bar has been (quietly) open since the end of September. Its pared-down cocktail list includes the "Witch's Brew," made with jujube-infused gin, Gran Classico, and lemon; the "High Roller" combines Champagne and Antica Carpano Formula.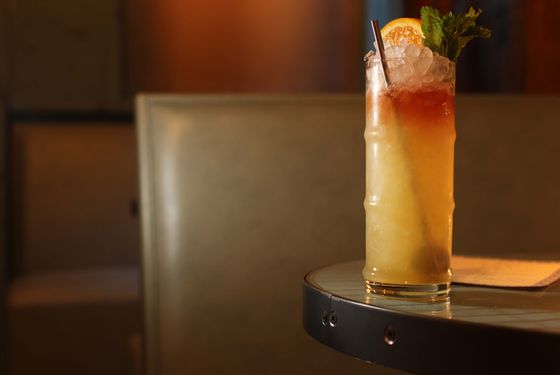 The Scallywag: Scotch, Smith & Cross rum, house orgeat, pineon crushed ice, Angostura, orange, and mint.Photo: Melissa Hom

If you can't find the bar, here's the sign you're getting close.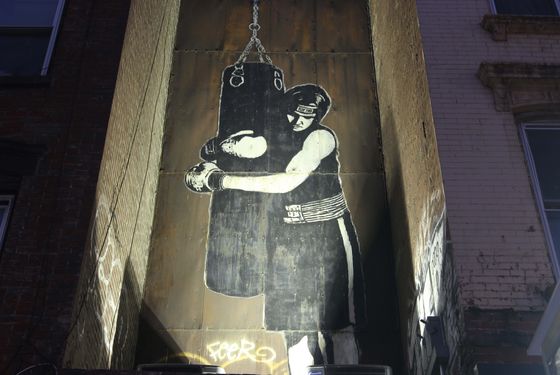 You treat me like a punching bag.Photo: Melissa Hom

Featherweight is open from 7 p.m. to 2 a.m. on Sundays, Tuesdays, and Wednesdays, and from 7 p.m. to 3 a.m. Thursday through Saturday.
135 Graham Ave., nr. Johnson St., Williamsburg; 202-907-3372