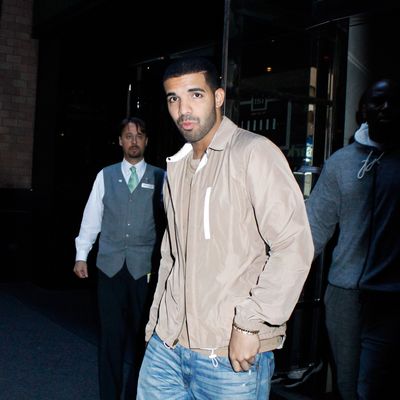 HBD! Hope you received many sweaters!
Photo: Fortunata / Splash News
Lindsay Lohan and Miley Cyrus? Anna Wintour and Huma Abedin? This week's installment of Celebrity Settings includes some interesting pairings — and a few parties, of course. Heidi Klum hosted her annual Halloween bash at Marquee, while Destiny's Child (almost) reunited at Bagatelle. This, and more gossip, straight ahead.
1 Oak: Lindsay Lohan partied with Miley Cyrus. Oy vey. [Hollywood Life]
Bagatelle: Kelly Rowland, Michelle Williams, and La La Anthony stepped out together. She's no replacement for Bey. [Page Six/NYP]
Corvo Bianco: Diane Keaton enjoyed Elizabeth Faulkner's food with producing partner Bill Robinson. [Page Six/NYP]
Frames Bowling Lounge: Saturday Night Live's Taran Killam and Kenan Thompson rented out the bowling alley's VIP lounge for some alone time. [amNY]
The Lambs Club: Anna Wintour ate lunch with Huma Abedin, and everyone freaked out, of course. Apparently the two have been "friends for years." [Page Six/NYP]
Le Bilboquet: Jon Bon Jovi and Ron Perelman dined at the newly reopened restaurant. Page Six/NYP]
Le Cirque: Diana Taylor and Carolina Herrera attended an elegant benefit luncheon for the New York Women's Foundation. [Page Six/NYP]
The Little Owl: Julia Roberts celebrated her 46th birthday over brunch. [Page Six/NYP]
Marquee: Heidi Klum dressed up as an old lady for her annual Halloween party. [Us Weekly]
Maison O: Gravity director Alfonso Cuarón partied at Serge Becker's new hotspot, while Rebecca Romijn dined at a separate table. [Page Six/NYP]
Morandi: Bethenny Frankel and her rumored new boo, billionaire hedge-fund manager Warren Lichtenstein, went out for brunch. [Page Six/NYP]
Sen: Wu-Tang Clan rappers Raekwon and Ghostface Killah went on a sushi date. Page Six/NYP]
Tokya: Drake celebrated his 27th birthday at the brand-new midtown nightclub. [amNY]