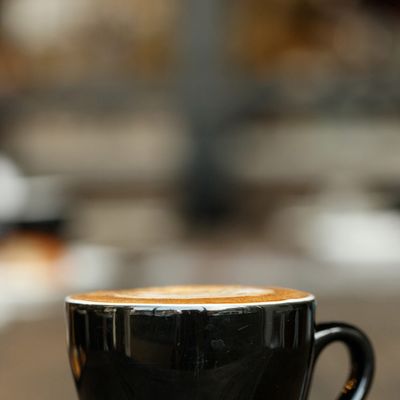 Shop without dropping.
Photo: Courtesy of Toby's Estate
Grub hears that the Williamsburg roastery is expanding to New York: Toby's Estate is launching an espresso bar inside of Club Monaco's flagship store at 160 Fifth Avenue (near 21st Street). The bar, which opens on Monday the 21st, will feature a custom-made Strada coffee machine, a new Flatiron Espresso Blend, and prepackaged sandwiches and pastries from local bakeries. This coffee-shop-within-a-shop concept is catching on: Jack's Stir Brew has an espresso bar inside the MePa Rag & Bone location.