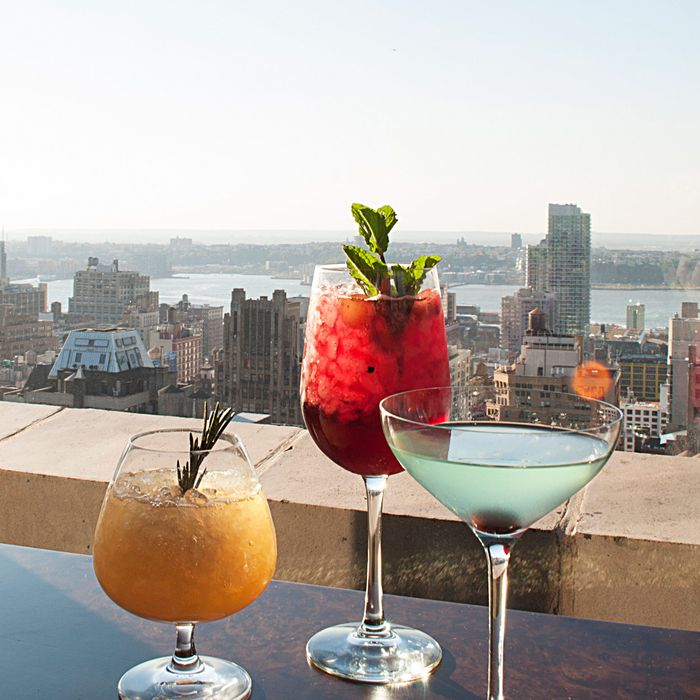 Photo: Jenny Westerhoff/New York Magazine
The rooftop-bar season needn't end after Labor Day (or, in Indian summers like this, Columbus Day). A new cocktail lounge has been installed atop a 30-floor garment-center building that's home to labels like Carmen Marc Valvo and Max Mara—partly in hopes of giving fashion-industry folks a place to unwind in their not-so-fashionable neighborhood and partly to function as an events space for Abigail Kirsch, the catering company that's teamed up with building owner Savitt Partners and nightlife veteran David Rabin. Eighteen-dollar cocktails come courtesy of mixologist-about-town Johnny Swet, and chef Cassandra Quinlan-Ashford accompanies them with small plates like wasabi-wild-salmon jicama wraps and mac-'n'-cheese cupcakes. Open weekdays only; enter through the loading dock.
The Skylark, 200 W. 39th St., at Seventh Ave.; 212-257-4577
*This article originally appeared in the November 4, 2013 issue of New York Magazine.