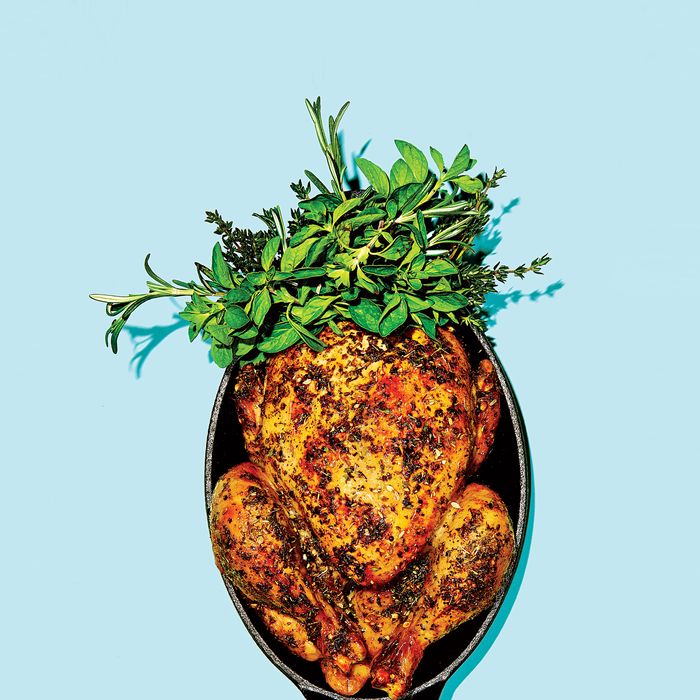 The restaurant's pièce de résistance.
Photo: Bobby Doherty/New York Magazine
Former Daniel Boulud director of communications Georgette Farkas is almost ready to open the doors on her own restaurant: Rôtisserie Georgette, at 14 East 60th Street, will open to the public the week of November 11. The menu will be a mix of comfort food — salads, four different potato options, and of course roasted organic chicken with a choice of jus — as well as more luxe items like foie gras terrine (or foie-stuffed chicken) and "whole roasts": an entire baby pig designed to be shared by eight people or a leg of lamb for four. Farkas is still figuring out prices, but entrées will range from $24 to $36. It's dinner only at first, but lunch service will start in late November. Check out the full menu, straight ahead.
Rotisserie Georgette Menu [PDF]
Earlier: Former Boulud Marketing Maven Georgette Farkas Goes From the Corporate Frying Pan Into the Fire