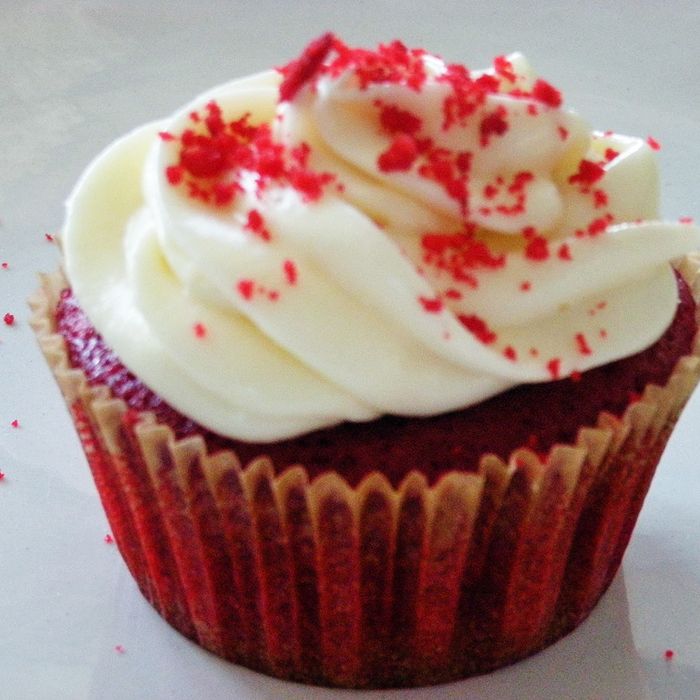 Who needs health care when you've got sprinkles?
Photo: Brooklyn Cupcake
Lots of people have questions about the Affordable Care Act, and some callers who dial the numbers listed as official "navigators" to the system aren't reaching the personal assistance they were promised, but — something even better? — a cupcake shop instead. Or a limo driver in Red Hook, or a deli in Hell's Kitchen. Even a bakery in Chinatown where no one speaks English. It seems the state health department may have put some seriously wrong numbers in its guide. The owner of Brooklyn Cupcake tells the Post her store has received 150 calls so far from befuddled people. "There has to be somebody who can help with Obamacare; that's their own mess,"she says.
An official insists that only a few businesses were erroneously listed on the website and a clerical error is to blame. "I didn't think this list was going to be public," a community-health program manager who helped compile the list told DNAinfo. No one at the listed businesses seems to know how they ended up there, nor do they haven't any clue about what's going on with health insurance. One deli owner asked the Post, "How can it be? How can I help?" He doesn't have insurance, either. If he tries to call one of the locations for help, he won't get answers, but he just may get a cupcake.
ObamaCare screw up sends callers to cupcake shop [NYP]
Cupcake Store Among Wrong Business Listed on State Obamacare Signup Site [DNAinfo]