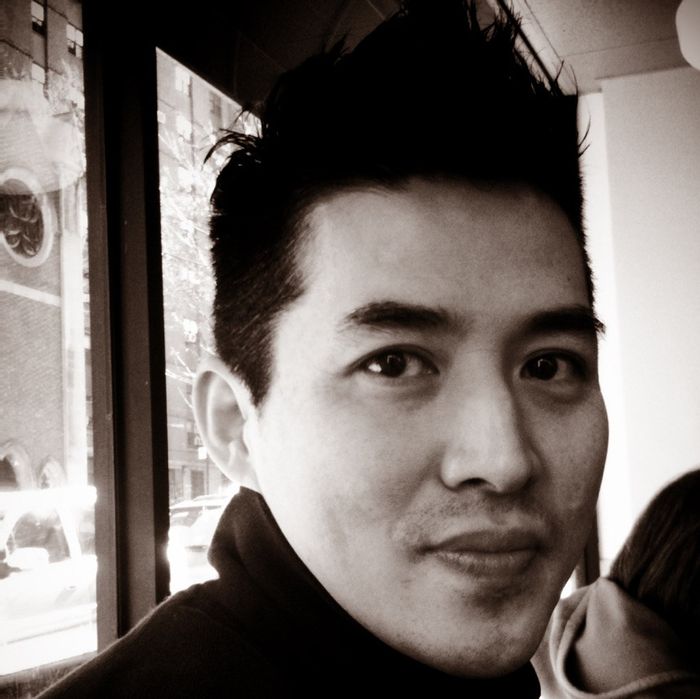 He's worked at Blue Ribbon Sushi, and then some.
Photo: Courtesy of Isao Iijima
Co-chefs Nick Kim and Jimmy Lau may have left Neta, but the omakase-focused West 8th Street restaurant has hired a new sushi master to replace them. Isao Iijima, formerly the executive chef at EN Japanese Brasserie and current chef at Blue Ribbon Sushi, will start on Monday. "I am more dominated by Western influence; he is more dominated by Japanese influence," says Michael Lim, the restaurant's executive chef, who had worked with Iijima at the restaurant Citarella back in 2001. "We worked together when we were both young," the 35-year-old adds cheekily. According to Iijima, it was White House pastry chef Bill Yosses — yet another Citarella vet — who reached out and contacted him on Lim's behalf to make an offer.

How much will Neta 2.0 depart from Kim and Lau's original format? It remains to be seen. "I am more focused on local fish," says Iijima. "I'm traditional, but I have lots of ideas and we may try to bring some French influence in." Sashimi purists will be happy to hear that no crazy overhauls are in the works. "We will try new things, and if they taste good," the chef says, "we will serve them."