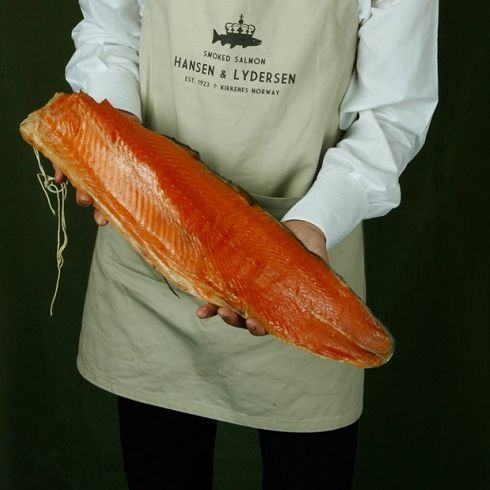 You might not want to miss this one if you like smoked fish.
Photo: Courtesy of Hansen & Lydersen
This weekend, Ole-Martin Hansen, the co-founder of London's acclaimed smoked-fish company Hansen & Lydersen, will make a rare stateside appearance at the NYC Food Film Festival, and he's bringing along a whole lot of his beloved fish. If you can't make Friday's "Untitled I" event at AMC Village 7, you'll have a couple more chances to sample what some people call — no joke — the "best smoked salmon ever."
For starters, Hansen & Lydersen will operate a guest vendor booth selling tartines topped with the sliced stuff, as well as its handmade smoked-salmon pâté, at the Fort Greene Brooklyn Flea on Saturday, and on Sunday at Smorgasburg at Pier 5 in Brooklyn Bridge Park. What makes the London market vendor's product so superior? Check out Hansen in the short film Salmon Smoker. Part of it has to do with dealing with never-frozen fish, and the rest is kind of a mystery, as evidenced in the video below.
While in town, a rep from the company tells Grub Street that Hansen & Lydersen will be meeting with chefs around the city and getting them to try, for example, samples of the company's aquavit-pickled herring. If you love smoked fish and happen to be out of town this weekend, fret not: There are also plans to bring its "shipping container smokehouse," which is being designed by Norwegian architect Harald Brekke, to New York in the near future.