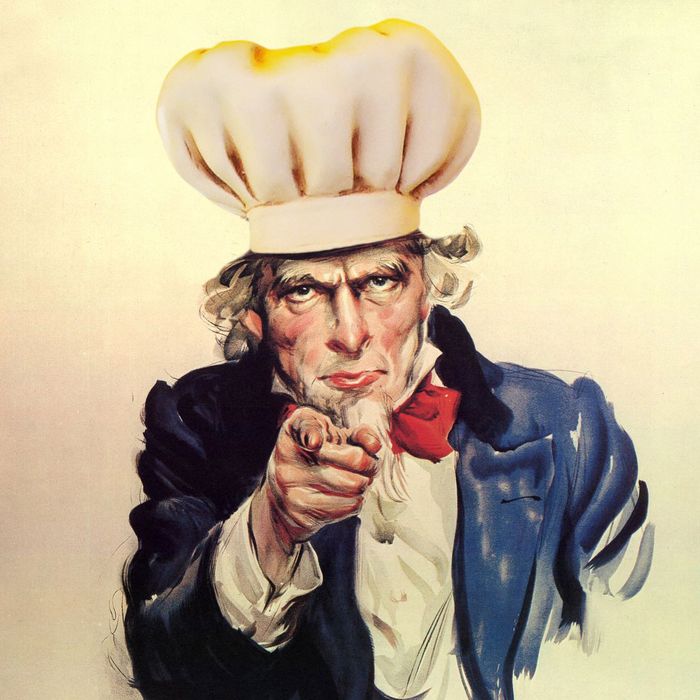 Things might get a little dicey.
Photo: Library of Congress/Flickr
In a nutshell, here's what you need to know about food systems and the government shutdown: Food stamps and assistance through SNAP will continue, at least through October, and while the USDA has for the most part "gone dark" and its website is MIA, inspections of meat and poultry are considered "essential" and will continue for now. Reuters, however, notes that the business of farmers, livestock producers, and others may fall into disarray if the October crop report is missed.
Lines of credit for small food or restaurant businesses getting off the ground with the help of the SBA will be suspended, and meanwhile, other food safety inspections will continue for the most part. Safety-wise, the FDA will swing into action only in the event of high-risk investigations and recalls. Problems may occur because the USDA's means of communicating in an effective way with, say, pregnant women and/or families with small children has been reduced, and the ability of the FDA to respond to outbreaks of food-borne illness effectively has been attenuated.
On the lighter side of things, some enterprising bars are pouring cheapo brews and well drinks to ease the pain for some without a job today in D.C., and an area chain is even handing out free hamburgers to all federal employees who aren't going to work today. Showing a valid government agency ID at the counter works, even if the government doesn't.
The Federal Government Has Officially Shut Down [Updated] [Daily Intelligencer]
USDA will mostly "go dark" in case of federal shutdown [Reuters]
What the Federal Shutdown Means for People Who Eat and Grow Food [Modern Farmer]