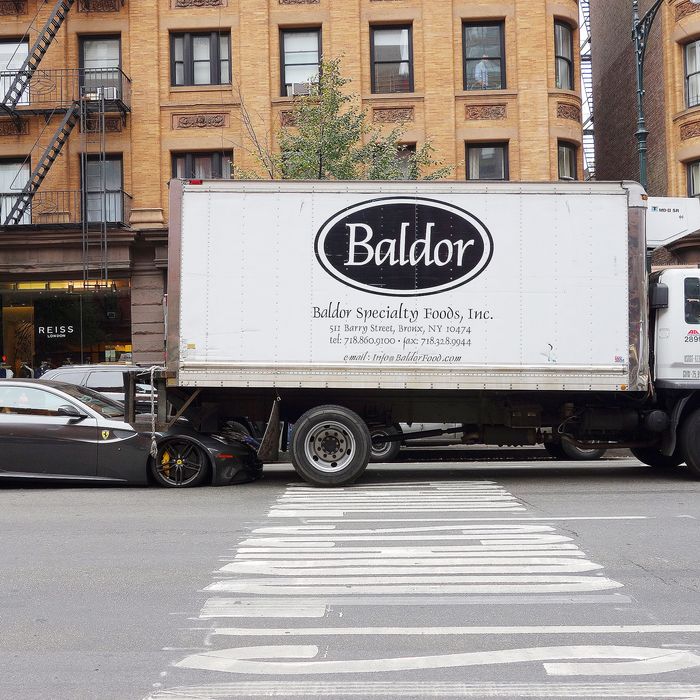 Hopefully no matsutake mushrooms were harmed.
Photo: Jackson Lee / Splash News
Earlier this week, someone's $300,000 metallic gray Ferrari FF met up with a Baldor Specialty Foods truck in the worst possible way on the streets of Manhattan. It's not immediately clear whether the sports car ran into the truck or if the truck backed into the Ferrari, but the ironic thing is that the produce guy was most likely out to deliver a batch of white truffles or high-end porcinis to some nearby restaurant when the collision happened.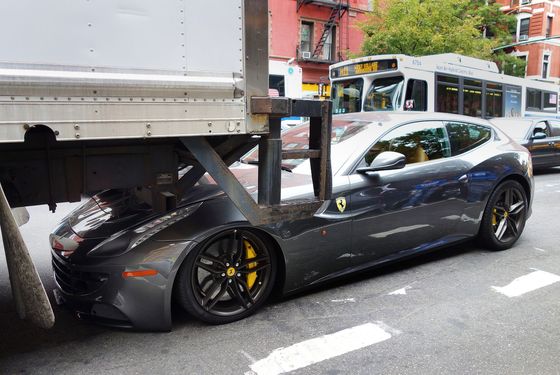 Talk about smashed potatoes.Photo: Jackson Lee / Splash News