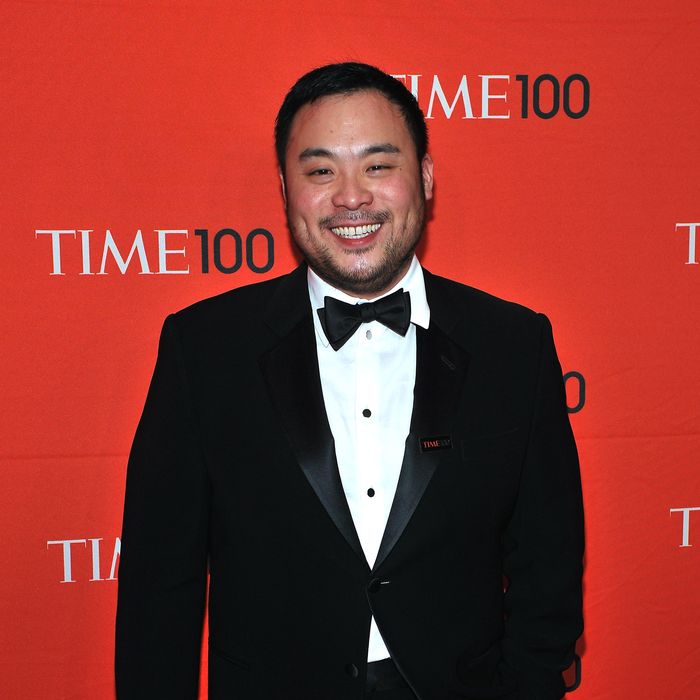 The eternal return of pork buns.
Photo: Fernando Leon/Getty Images
Get trippy for a few minutes and direct your attention to how David Chang forecasts the way food works in 3040: Press a button, and some 3-D printing machine whips whatever you want up for — fatty tuna, Waldorf salad, honey mustard pretzels, bespoke strawberries — whatever. The Momofuku pork belly baron is part of a crew of deft luminaries who add melodies and mind-boggling narratives to beats on the long-awaited, recently released Deltron 3030: Event II. Chang joins Joseph Gordon-Levitt, Damon Albarn, David Cross, and a whole lot more. And as it happens, the 31st century chef is just as ornery as he is today.