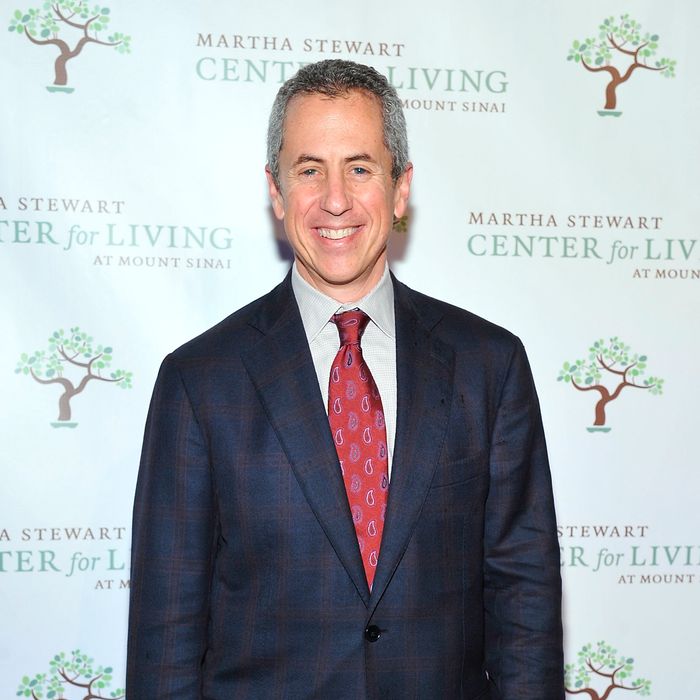 Busy guy.
Photo: Cindy Ord/Getty Images
Danny Meyer's Union Square Hospitality Group announced today that the team is partnering with King & Grove to operate the food and beverage programs inside the hotel's Manhattan outpost, which will be located at 29 East 29th Street. A brand-new, all-day Italian restaurant is set to open on the ground floor in mid-2014, and it sounds like it will be Maialino 2.0: Nick Anderer, Maialino's executive chef, and Terry Coughlin, Mailaino's director of operations, will oversee the restaurant while continuing to run the Gramercy Park outpost. With the opening of the Elm, Ruschmeyer's, and now announcement, King & Grove is quickly establishing itself as a hotel chain that takes dining very, very seriously.
Here's the full release:
October 8, 2013, New York — Danny Meyer's Union Square Hospitality Group (USHG) has partnered with King & Grove Hotels to conceive and operate the food and beverage program at King & Grove New York, the iconic Martha Washington Hotel, built in 1903 and located at 29 East 29th Street. The food and beverage operations will be anchored by a new restaurant helmed by Maialino's Executive Chef and Partner Nick Anderer set to open in mid-2014.

The ground floor restaurant will serve Italian cuisine and will operate continuously throughout the day, from breakfast through late night. USHG will also be responsible for creating and operating the hotel's bar and other food and beverage concepts. Brooklyn-based architecture and design firm Workstead will design the space in collaboration with Selldorf Architects, the hotel's acclaimed architect.

Nick Anderer will be joined by his longtime colleague, Maialino Partner and Director of Operations Terry Coughlin, who will oversee the service and front of house operations. Anderer and Coughlin will continue to run Maialino, the Roman-inspired trattoria in Gramercy Park that USHG opened in 2009. Nick Anderer said, "We can't wait to become part of the fabric of a growing food and beverage scene in this thriving neighborhood. Together with King & Grove, we will create an energetic and welcoming gathering place for New Yorkers and visitors alike."

The restaurant represents a new addition to King & Grove's expanding food and beverage initiatives, which includes The Elm at King & Grove Williamsburg. King & Grove Hotels CEO Ed Scheetz said, "I am thrilled to join forces with Danny Meyer and the Union Square Hospitality Group. Our ideas about service and our philosophy on hospitality are very much aligned. We share a culture of developing strong collaborations and team spirit. We're excited to have Nick and Terry to lead the food and beverage program at King & Grove New York."

Before opening Maialino, Anderer was the Executive Sous Chef of Gramercy Tavern, where he worked for nearly six years under the chefs Tom Colicchio and Michael Anthony. Prior to that he apprenticed in Italy, working in kitchens in both Milan and Rome, where he studied art history as a student at Columbia University. He has also worked under Mario Batali (Babbo) and Larry Forgione (An American Place). Nick appeared in Bill Buford's bestseller, Heat, in which he was a key player in the narrative of Buford's apprenticeship at Babbo.

Prior to opening Maialino as its General Manager, Terry Coughlin was General Manager of Tabla. Before that, Terry spent seven years as an integral part of the service team at Gramercy Tavern.