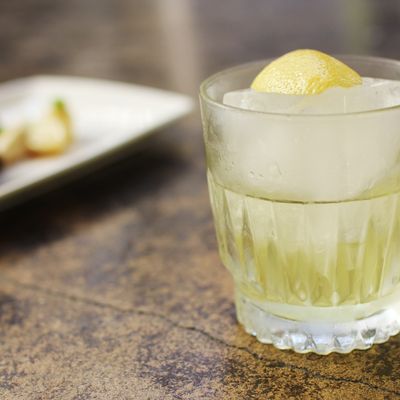 The mezcal-centric "Very Important Cocktail."
Photo: Melissa Hom
Tonight, Xavier Herit, who for seven years served as the head bartender at Daniel, will bring his experience to Wallflower, a 45-seat cocktail bar and restaurant that he sees filling a Cheers-esque gap in West Village neighborhood spots. "At Daniel people were barely past the door of the restaurant, and their glass of wine was already on the bar," Herit says. "But here is a secret: I'm much better at remembering the drinks they had two weeks ago than remembering their names."
Herit's eight-cocktail menu is designed to please: There's a carbonated gin-and-ginger Tête de Mule (Herit's take on a Moscow Mule), a spicy jalapeño-infused mezcal in the Very Important Cocktail, and even a Nutella-and-brandy creation called the Bartender's Breakfast ("I'm in love with Nutella. I eat it every morning. It is my weakness.").
As for food, the French-leaning menu comes courtesy of Jared Stafford-Hill, formerly of Maison Premiere. Alongside cheese plates, you'll find small shareable dishes such as game-bird and foie gras terrine; roasted pork belly with figs; and sea scallops with cabbage and smoked caviar.
Both food and drink menus will be overhauled seasonally, giving Herit even more opportunities to learn your name.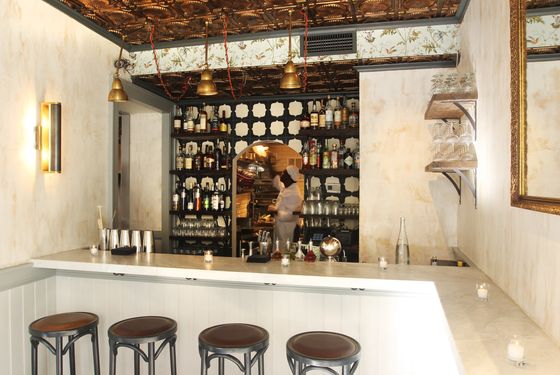 A look at the bar.Photo: Melissa Hom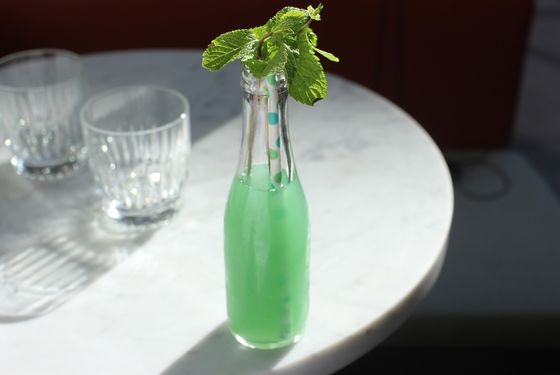 Tete de Mule ($14): Citadelle gin, ginger syrup, citric acid, mint-and-green-tea water,
carbonated in a bottle.Photo: Melissa Hom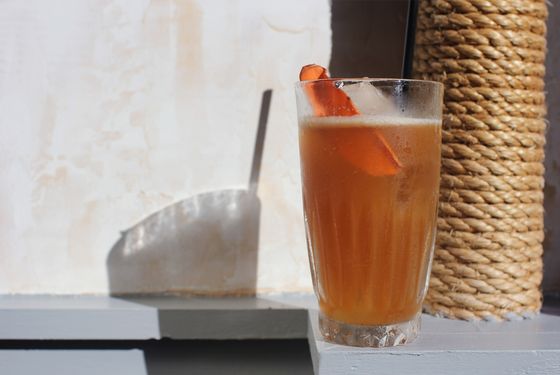 Sho Sho ($15): Akanone carrot shoshu, Gutierrez Colosia Oloroso sherry, lime juice, carrot-ginger syrup, Virgil's root beer.Photo: Melissa Hom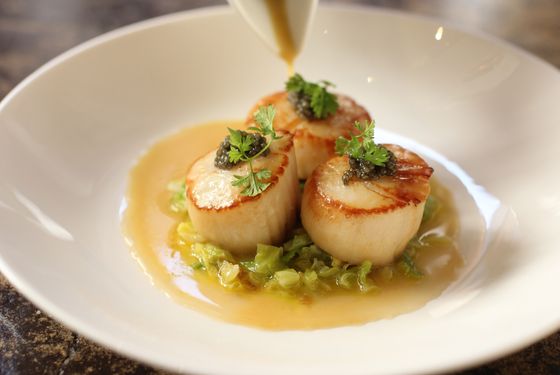 Sea scallops with savoy cabbage, white wine, and smoked caviar ($26).Photo: Melissa Hom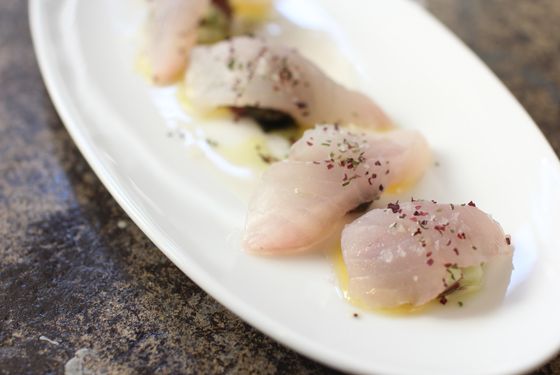 Black sea bass crudo with mutsu apple and seaweed ($13).Photo: Melissa Hom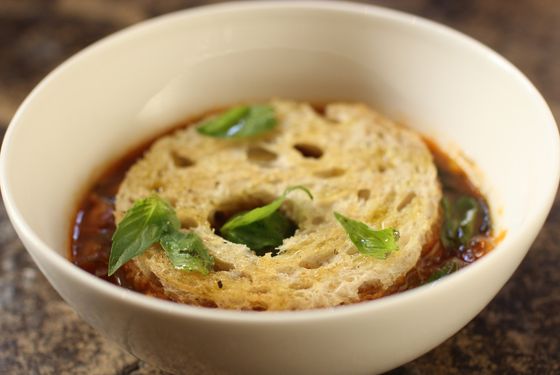 Fish soup with tomato and fennel ($12).Photo: Melissa Hom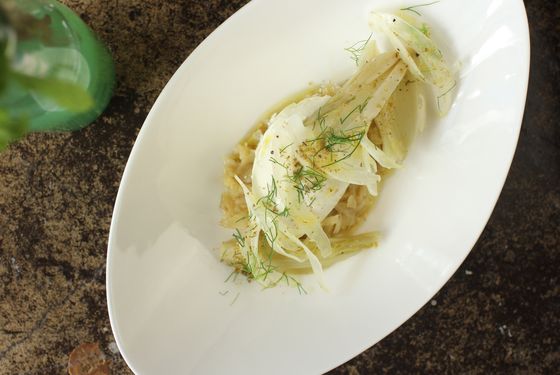 Ricotta with fennel and golden raisins ($12).Photo: Melissa Hom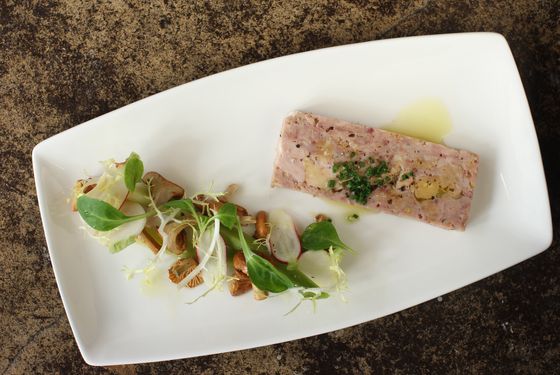 Game-bird terrine with pickled chanterelles ($16).Photo: Melissa Hom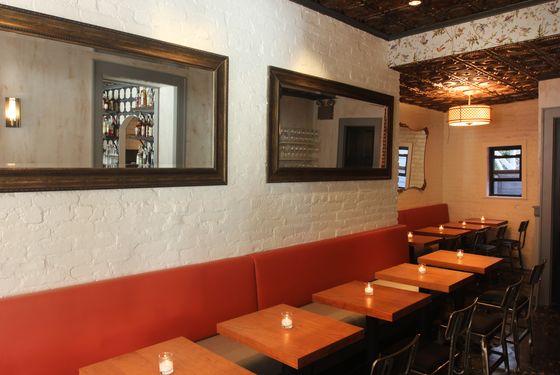 The restaurant seats 45.Photo: Melissa Hom
Wallflower, 235 West 12th St., nr. Greenwich Ave.