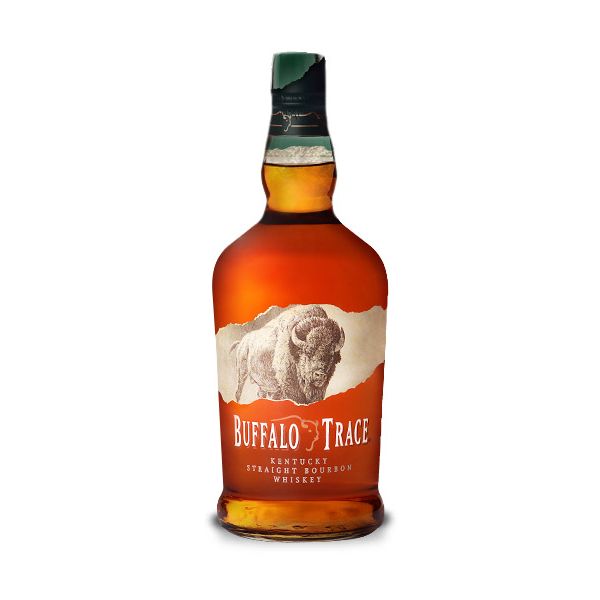 It can't be staved off any longer.
Photo: Courtesy of Buffalo Trace
It seems as if things are getting pretty intense around the Frankfort, Kentucky–based Buffalo Trace Distillery. First it was the bad news that someone had pilfered 65 cases of ultra-rare Pappy Van Winkle twenty-year-old bourbon whiskey (along with a few bottles of thirteen-year-old rye), and now there's word that demand for Buffalo Trace has outweighed supply by, oh, say, 100,000 barrels. We were warned about this earlier, and apparently, the distillery has now run out of space to barrel-age and store its liquor.
"We have about one million barrels in storage and if I could buy or magic [sic] about another 100,000 barrels to go on the roof, I'd readily do that," says Sazerac CEO Mark Brown, telling the Spirits Business that demand is growing at a rapid clip. The company will run out of space in 2017, and because its current facilities were built in 1885, Brown says that taking the next step requires some bona fide scientific research.
Enter a structure the company calls "Warehouse X," described as a bourbon-storage unit made up of five self-contained sections that hold 40 barrels each and measure different effects of the elements on the aging process, such as temperature, sunlight, air, and humidity. One of the compartments will just be dialed into ambient conditions. Brown says a "full cycle of experiments" takes twenty years, but the distillers should be fairly well informed on how to proceed within the next two years.
By that time, there may be just drops of Sazerac and Buffalo Trace left, however, and what's worse, the experiments themselves might not have been 100 percent necessary. Brown says it's entirely possible it'll turn out that no special conditions at all are needed for warehousing, and "and all we ever needed was a field."

Buffalo Trace is about "100,000 barrels short" of where it needs to be [Spirits Business]
Earlier: Don't Freak Out or Anything, But There's a Buffalo Trace Shortage
Earlier: Pappy 'Person of Interest' Is High School Principal, Says He's Innocent