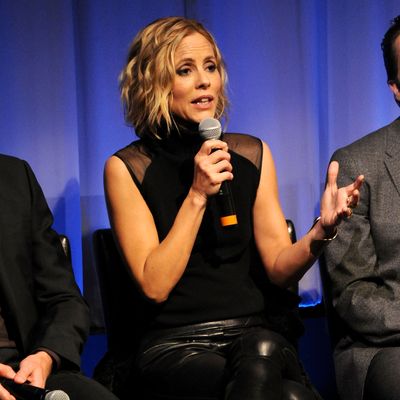 Bello, not wearing combat boots.
Photo: Ben Gabbe/Getty Images
Reviews for the new movie Prisoners have been fairly positive, but co-star Maria Bello has been slammed before, for an altogether different kind of performance. "I was written up as the worst waitress — or one of the worst waitresses — in New York," she told Grub Street at a Peggy Siegel luncheon for the movie, held yesterday at Monkey Bar. When Bello worked at Tartine, a review took her and her co-workers to task for being "really bitchy," the actress says. "I was all tough and wearing combat boots," Bello said. "I'd be like, 'No, you can't sit there!'" Given the perpetually long lines at the West Village brunch spot, it seems the early review didn't hurt business, or Bello's future career prospects.