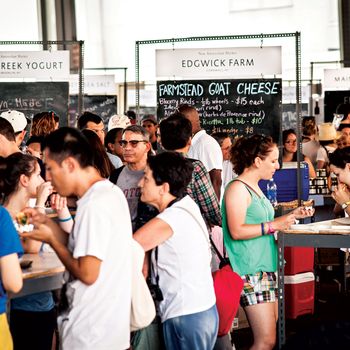 New Amsterdam Market
Photo: Paul Wagtouicz for New Amsterdam Market
City Growers Rooftop Farm-to-Table Fund-raiser
September 26; Brooklyn Grange, 37-18 Northern Blvd., Long Island City
To help support its children's farm-and-food education programs, Brooklyn Grange leads a sunset tour of the one-acre field in the sky, followed by a roof-sourced dinner cooked by chef Luke Wu. The fate of the next generation of farmers and kale eaters is in your hands. brownpapertickets.com/event/450940; $100-$500.
StarChefs.com Smoke@ICC
September 28; Pier 57, 57 Eleventh Ave., at 15th St.
At the only public component of StarChefs' industry event, ten national teams of pitmasters and chefs vie for best 'cue; the entry fee buys you a taste of each team's brisket and unlimited beer. smokeaticc.eventbrite.com; $65 general admission, $85 VIP, which includes a workshop.
Grand Central Oyster Frenzy
September 28; Grand Central Oyster Bar, 42nd St. at Vanderbilt Ave.
Work up an appetite watching professional shuckers compete for the $3,000 purse, then enter the Slurp Off: First to gulp down a dozen bivalves wins. info@oysterbarny.com; free admission, food and beverage additional.
New Amsterdam Market
September 29; South St. at Peck Slip
With its future at the old Fulton Fish Market in jeopardy, downtown's preeminent collection of regional purveyors convenes just four times this fall. The September market rounds up many familiar faces and foods, from Flying Fox produce to Lonestar Taco, and on October 27, the wind-powered cargo barge ­Ceres makes its inaugural Seaport landing, its hold packed with preordered Champlain Valley goods. newamsterdammarket.org.
Just Food's Let Us Eat Local
October 2; the Altman Building, 135 W. 18th St., nr. Sixth Ave.
What's better than Parish Hall, Franny's, and Blue Hill all taking part in a fund-raiser connecting rural farms with city eaters? Not much, but an ice-cream contest and sundae bar, with frozen concoctions from OddFellows, Blue Marble, and Victory Garden, comes close. luel2013.eventbrite.com; $175 general admission, $300 VIP, which includes an oyster-and-­cocktail hour.
Nordic Food Festival
October 2-7; various locations
Unless you've been hiding under a mossy rock instead of nibbling the lichen, you know that New Nordic cuisine has officially arrived. The movement's figurehead, René Redzepi, isn't making the voyage, but fellow foragers from Denmark, Norway, Iceland, Finland, and Sweden will be cooking at Aska, Luksus, and Aquavit. honestcooking.com; prices vary.
Identità New York
October 4-6; Eataly, 200 Fifth Ave., at 23rd St.
This "International Chefs' Congress" exposes a side of Italian cooking rarely seen here: the avant-garde stylings of Massimo Bottura, Davide Scabin, and Carlo Cracco, who'll be pairing up with host chefs like Mario Batali and Daniel Boulud for a series of seminars and dinners. Cucina della nonna this ain't. $125 for demos, $200 for six-course dinners; 212-539-0204, ext. 304; lascuola@eataly.com.
Stone Barns Harvest Fest
October 5; 630 Bedford Rd., Pocantico Hills, N.Y.
Hay rides, food-crafting, square dancing: It's everything you want from a day in the country—or at least Westchester. stonebarnscenter.org; $40 adults, $20 ages 2 to 14.
No Goat Left Behind: Goatober
October 10; Astor Center, 399 Lafayette St., at 4th St.
Heritage Foods USA's campaign to create a sustainable end market for dairy goats entails persuading squeamish Americans to cook and eat them. Momofuku Ssäm Bar chef Matthew Rudofker shows you how, demonstrating dishes that will be paired with local ciders. ­astorcenternyc.com; $55.
High Line Social Soup Experiment
October 19; the High Line, 14th St. passage
The whole notion of sitting en masse at one long table, slurping soup and munching on a hunk of bread, might evoke the gulag or prison cafeteria—until, that is, you factor in the High Line setting and the pedigreed chef, Mona Talbott, formerly of the Rome Sustainable Food Project. Advance registration required. thehighline.org; $7.
City Harvest Bid Against Hunger
October 22; Metropolitan Pavilion, 125 W. 18th St., nr. Sixth Ave.
This perennial tasting-plate powerhouse rustles up restaurants for every palate, from Atera to This Little Piggy Had Roast Beef, and auction prizes like a dumpling-making tutorial with Anita Lo. giving.cityharvest.org/bid-2013-tickets; $350 and up.

NYC Food Film Festival
October 23-27; AMC Loews Village 7, 66 Third Ave., at 11th St.
Five nights of food-themed shorts and features explore subjects as diverse as an American barbecue brigade feeding the troops in Kuwait and the singular passion of Rhône vintner Michel Chapoutier. Skip the popcorn: Admission includes ­film-inspired movie snacks. ­thefoodfilmfestival.com; prices vary.
Eighteenth-century Tavern Nights at Queens County Farm Museum
November 8-9; 73-50 Little Neck Pkwy., Floral Park
Olde Colonial types will relish the ­opportunity to sit down to a historically faithful eighteenth-century dinner cooked on an open hearth and served on period tableware. You might want to leave the smartphone behind. Prepaid reservations required; 718-347-3276; $85.
New York Taste
November 11; the Waterfront, 269 Eleventh Ave., at 27th St.
We'd be remiss not to plug our own shindig, where the top-notch chef roster will include Cronut man Dominique Ansel, Piora's Christopher ­Cipollone, and Betony's Bryce Shuman. taste.nymag.com; $100 general admission, $195 VIP, including tasting preview, access to VIP lounge, and a gift bag.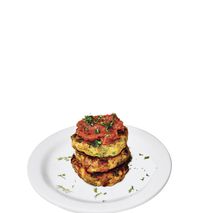 Persian Hanukkah at Porsena
December 5; 21 E. 7th St., nr. Third Ave.
You probably wouldn't think of ­observing Hanukkah at an Italian restaurant whose chef-owner is most famous for her porchetta sandwich. But Sara Jenkins is just as obsessed with olive oil, the key ingredient in a Persian-Jewish-­inspired menu ­curated by guest chef and cookbook author Louisa Shafia. Reservations required; 212-228-4923; $55.
Battle of the Euro Hams
It's Italy vs. Spain in a contest of porcine proportions.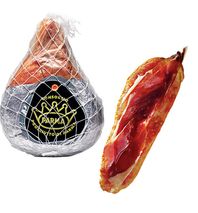 In this corner: Prosciutto di Parma, a.k.a., Parma ham, a.k.a., the king of hams

Representing: Parma, Italy
The main event: Underground Eats' Prosciutto di Parma Palooza
September 26 at the Wythe Hotel, 80 Wythe Ave., at N. 11th St.; $75 for tickets at undergroundeats.com.
Munch on a Danny Bowien crostino (Tartine rye, pesto, prosciutto, and sea urchin) and have some Sam Mason prosciutto ice cream for dessert, plus dishes by eight other chefs. If you drink enough wine and become foolish enough to allow a tattoo artist to ink you with a Consorzio del Prosciutto di Parma logo, you take home a free ham.
In this corner: Jamón ibérico, a.k.a. Pata Negra (Black Hoof), a.k.a., the finest ham in the world
Representing: South and Southwest Spain
The main event: The Trade Commission of Spain's Tapas Trail
October 1-8; at participating restaurants; visit greatmatch.org/tapastrail for details.
To celebrate the famous acorn-snuffling pigs of Spain, fourteen Spanish restaurants offer a special $10 jamón ibérico tapa-and-drink pairing, which sounds like a good excuse for a tapas crawl. Sample combo from Txikito: poached egg with jamon ibérico and burnt Basque bread, plus a glass of Rioja Alavesa.
A Slice of the Pie
The New York City Wine & Food Festival gets a pizza delivery.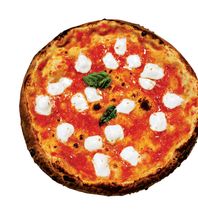 One might wonder why, in the very birthplace of American pizza, it's taken the organizers of the New York City Wine & Food Festival six long years to throw a full-blown pizza party. After all, the annual eat-a-thon has paid elaborate, gluttonous tribute to the burger, the meatball, the sandwich, and the taco, not to mention fried chicken and barbecue. Perhaps it's because the event originated in South Beach, not exactly a hotbed of pizza-making and eating. But this year, the glaring omission has been rectified. The festival honchos enlisted Luzzo's Michele Iuliano to curate La Sagra Sunday Slices, a pizzacentric celebration of Italian food and drink, and the pizzaiolo has cast a wide net: There will be truck pizza (Pizza Luca), Staten Island-style pizza (Rubirosa), and Wiscopolitan pizza (Nicoletta), and it goes without saying that the Neapolitan posse will be out in full, Caputo-flour-dusted force. For more information on this and other NYCWFF events (dumplings at the Harvard Club; unusual wine grapes with Jancis Robinson; ramen dinner with Ivan Orkin), go to nycwff.org. October 17-20; various locations.
And to Wash It All Down …
Five boozy jamborees to quench your thirst.
October 5:
An Astor Oktoberfest
It takes guts to throw an Oktoberfest with no beer. That's like hosting a Super Bowl party without a television. Astor's rationale: German wine is just as delicious with small bites like roast pork, pretzels, sausage, and potatoes. And besides, those giant steins do not fit easily in the dishwasher. 399 Lafayette St., at 4th St.; $45 at astorcenternyc.com.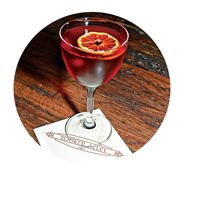 October 8:
Brooklyn Shaken & Stirred
If the good folks at Brooklyn Exposed want to glorify cocktail drinking, booze in general, and, you know, getting tanked, who are we to judge? Look for concoctions dreamed up specifically for the event by some of Brooklyn's finest bars, including Tooker Alley. The Green Building, 452 Union St., at Bond St., Carroll Gardens; $55; bkshakenstirred2013.eventbrite.com.
October 12:
Brooklyn Pour Craft Beer Festival
There sure is a lot of drinking going on in Brooklyn these days (see Broolyn Shaken & Stirred, above). This Village Voice-sponsored hootenanny isn't doing anything to curtail it. It's got 100-plus craft beers, D.J.'s, and a food court. At Skylight One Hanson; 1 Hanson Pl., nr. Flatbush Ave., Ft. Greene; general admission tickets are $50 at ticketfly.com.
October 18-27:
Cider Week NY
Find out why apple cider was once more popular in America than Red Bull, and why it's poised for a comeback, beginning with a Rowan Jacobsen lecture at the Wythe Hotel and concluding with an applepalooza at the Astor Center. Visit ciderweekny.com for details.
October 24-26:
New York Wine Experience
A big selling point of Wine Spectator's annual three-day bender, featuring more than 250 wines from all over the place, seems to be that, unlike other lesser wine events, this one allows its guests to sit down while tasting. Just be careful when you decide you've had enough and try to stand up. New York Marriott Marquis, 1535 Broadway, nr. 45th St.; $250 and up; winespectator.com/wineexperience.
*This article originally appeared in the September 30, 2013 issue of New York Magazine.