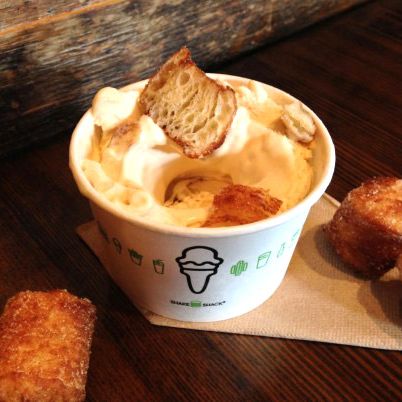 A thing of beauty.
Photo: Courtesy of Shake Shack
New York's buzzy food worlds collide next Tuesday at the original Shake Shack in Madison Square Park when the restaurant will serve a butter-caramel-flavored custard blended with cinnamon-sugar cronut holes made by Dominique Ansel Bakery — the first time ever Ansel has offered cronuts in "hole" form.
Proceeds benefit the New York City Patrolmen's Benevolent Association (PBA) Widows and Children's Fund and the Madison Square Park Conservancy. The cro-concrete will set you back $4.50, and probably a few hours waiting in line.
As with all things cronut-related, this will be a limited edition offering: Only 1,000 will be served.