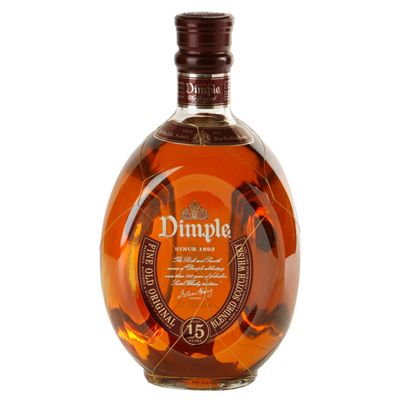 People aren't buying Heisenberg's whiskey of choice.
Photo: Courtesy of the Dimple Pinch.
When Walter White ordered a Dimple Pinch, neat, on this past weekend's penultimate Breaking Bad episode, you might have thought such a prominent cameo would cause a sales frenzy for the blended whiskey, especially now that people have had a few days to catch up on their DVRs. Well, it didn't. Dimple Pinch producer Diageo has stayed mum on their brand's star turn, so Grub called around to more than a dozen liquor stores from California to D.C., and clerks everywhere told us that sales of the strangely named Scotch have increased … not at all since Sunday's show. Turns out psychopathic meth kingpins don't necessarily make the best pitchmen.