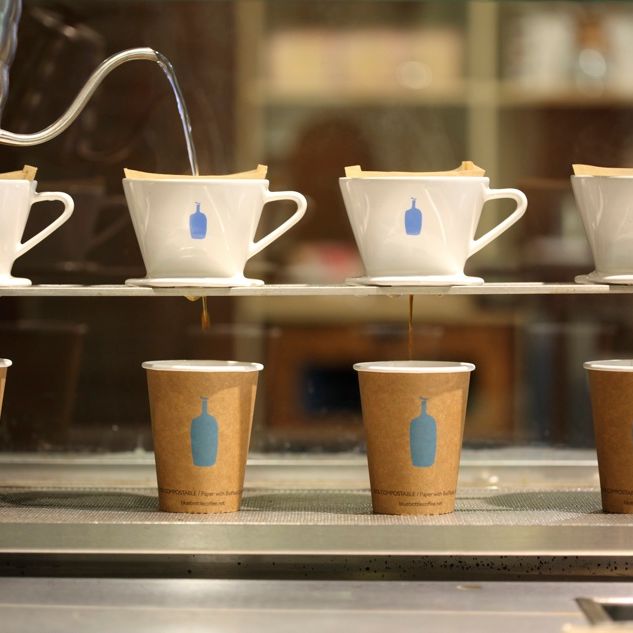 There will be pour-over.
Photo: Courtesy of Blue Bottle Coffee
The San Francisco– and New York–based coffee company will open a second café in Brooklyn, at 85 Dean Street, on the border of Cobble Hill and Boerum Hill. The newest Blue Bottle will occupy approximately 260 square feet in an old real-estate office just off Smith Street, an address that happens to be a block from the Bergen F/G subway station. The shop may be a bit smaller than its hangar-size Williamsburg counterpart, but it will offer the same menu of pour-over coffee and espresso drinks as well as hot and cold beverages made from an ever-changing lineup of single-origin beans.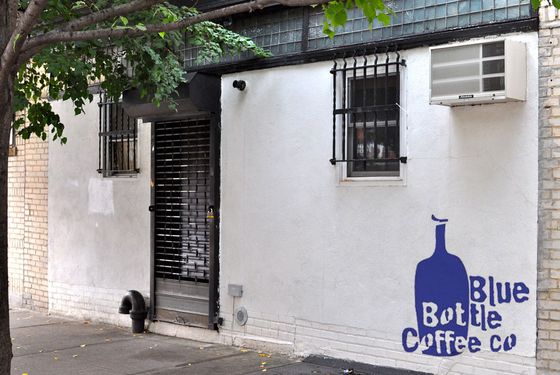 The future home of Blue Bottle on Dean Street. (We added the logo for easy I.D.)Photo: Hugh Merwin/Blue Bottle Coffee

The renovated space likely will not feature lounge-worthy interior seating, but, like other Blue Bottle locations, there will be a long stand-up bar set up by the front window for guests. The Dean Street Blue Bottle will be the Oakland chain's sixth New York location overall — the coffee company is leaving All Good Things in Tribeca at the end of September, but another location will open this fall at Gotham West Market.
A representative for Blue Bottle says the café will open either late this fall or in early 2014.

Blue Bottle, 85 Dean St., Boerum Hill; no phone yet.