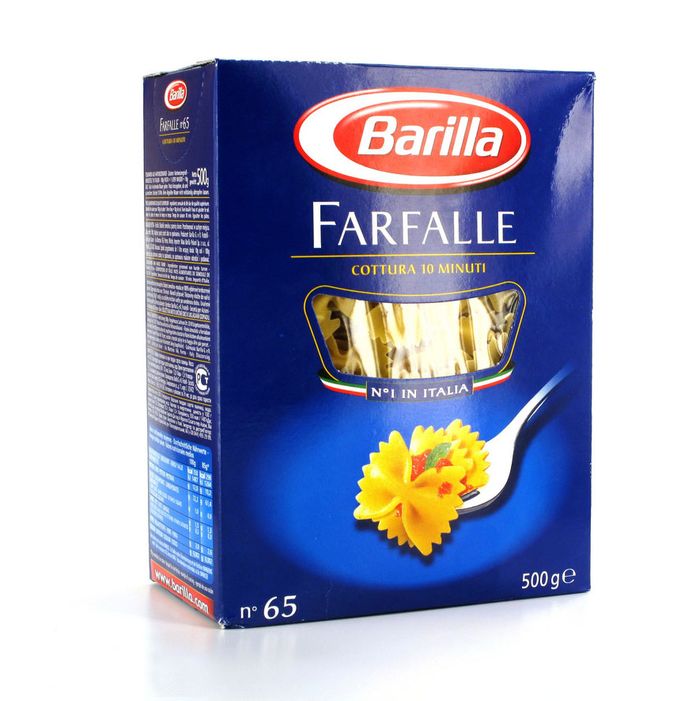 Begin the boycott.
Photo: Courtesy of Barilla
The chairman of pasta company Barilla went on a Radio24 program to explain the company's apparent position against depicting gay couples or families in its advertisements. "I would never do (a commercial) with a homosexual family, not for lack of respect but because we don't agree with them. Ours is a classic family where the woman plays a fundamental role," Guido Barilla said. The executive also told the program's hosts that "if the gays do not agree, they can always eat pasta from another manufacturer," which prompted a swift boycott from advocacy group Equality Italia.
Barilla is the world's largest pasta-maker — it even teamed up with McDonald's in Italy on some co-branded McPasta — and the company typically hosts an immense, carbo-loading pre-marathon dinner each year in New York City. It's a brand with worldwide reach, which is perhaps why it was quick to deliver an apology in a near-supersonic response time, clarifying what it means, exactly, with its slogan "Where there's Barilla, there's home." Here's a translation from the original Italian:
I apologize if my words have generated controversy or misunderstanding, and if they have offended the sensibilities of some people.

For clarity, I wish to point out that I have the deepest respect for all persons, without distinction of any kind.

I have the utmost respect for homosexuals and freedom of expression to anyone.

[…]

Barilla in its advertising has always chosen to represent the family because this is the symbol of hospitality and affection for everyone.
The company may manufacture bow-tie-shaped pasta, but that doesn't necessarily make it classy, apparently, and today's statement doesn't exactly clear things up.
Through a spokesperson, the company said that its executive was merely trying to communicate "simply that the woman plays a central role in a family" and that the brand "embraces anyone." So, what about two married women, then? Or for that matter, what about everyone else?
Related: Gluten Intolerance: 48 People Who Definitely Won't Be Buying Barilla Pasta
Italian pasta baron's anti-gay comment prompts boycott call [Reuters]
"No a famiglie gay negli spot" Bufera sul web contro Barilla [La Repubblica Parma via The Food Lab/Twitter]