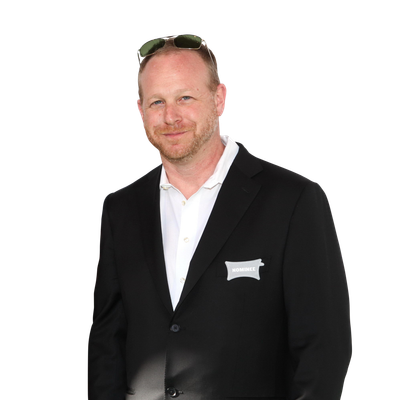 The man cannot stop opening restaurants.
Photo: Will Ragozzino/PatrickMcMullan
After getting his traditional monk blessing a few weeks back, Pok Pok emperor Andy Ricker has been relatively quiet about the exact opening date of his new Whiskey Soda Lounge, which is just up the street from Pok Pok Ny in Brooklyn. But after a quick soft-opening period, the place is officially open to the public.
So, here's what to expect: Ricker has said that he intends Whiskey Soda to be a place to cool your heels while you wait for a table at Pok Pok Ny, but the spot's full menu — which you can see right here — has more than enough food to make Whiskey Soda a viable main-event-for-the-night option. There are bar snacks like roasted peanuts with lime leaf garlic, and chiles; and shrimp chips or deep-fried anchovies with Ricker-approved Shark brand sriracha.
There's also a whole list of larger dishes such as grilled flank steak and pork neck "with a little bit of salt and MSG"; stir-fried clams with pork stock and galangal; and, of course, the famous Ike's Vietnamese Fish Sauce wings.
As for drinks, there are lots of 'em and they're all the favorites you'd expect: The Tamarind whiskey sour, plenty of drinking vinegar, and — Grub Street's favorite — the kaffir-infused gin and tonic. There is also — as you might guess from the name — a full whiskey list, focusing on bourbon with a few Scotches and Irish whiskeys, too.
The place opens its doors at 5:30 p.m., seven days a week.
115 Columbia St., at Kane St., Columbia Street Waterfront District; 718-797-4120
At Whiskey Soda Lounge, More Than Just a Place to Wait [NYT]