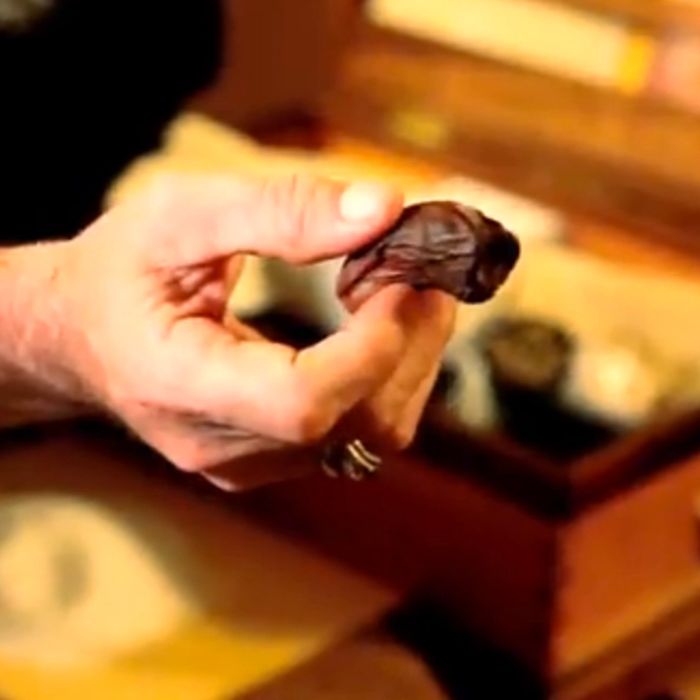 When does NYC get its severed-toe cocktail lounge?
Photo: Courtesy of Canadian Tourism
Some idiot American known only as "Josh from New Orleans" had reportedly been living in Dawson City, Yukon, for the summer and had just gotten his security deposit back on Saturday night when he decided it was time to shake things up. So Josh opted for the "sourtoe cocktail" at the Downtown Hotel, in which a dessicated human toe is famously plunked into a glass of whiskey and taken like a shot. Normally a "toe captain" supervises the drinking and the safe return of the toe; rules (warning: annoying music) state that the shriveled digit must touch the customer's lips to gain entry into the quasi-exclusive Sourtoe Cocktail Club, but Josh took it too far and intentionally swallowed the toe, immediately paying the $500 fine for the toe pas.
As many as fifteen toes have been "lost, stolen or ingested" since the seventies, but Josh's stunt was likely a first. And he's ruined it for everyone: The fine has now been raised to $2,500, but first the Downtown Hotel tells the National Post it's hoping someone will donate a replacement. In the meantime, the hotel may have to make do with the "testicles and penis bone of a black bear."
Mysterious American swallows Yukon bar's last human toe, pays $500 fine [National Post]