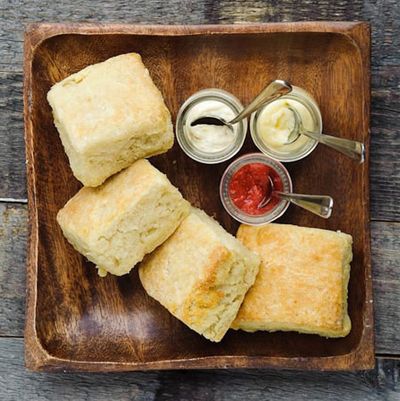 Definitely order the biscuit box.
Photo: Courtesy of Seersucker
Grub hears that the Carroll Gardens restaurant is heading uptown: Chef Robert Newton is doing a two-week residence at Rock Center Café from September 6 to 20. The à la carte menu items range from $10 to $27 and include Seersucker's excellent Southern specialties like fried chicken and sweet-corn pudding. And for $38 you can order the three-course prix fixe option. The pop-up will be open for lunch and dinner: Reserve online or at 212-332-7620. You'll want to make the most of this midtown lunch spot while it's around — especially if you need a break from Fashion Week.