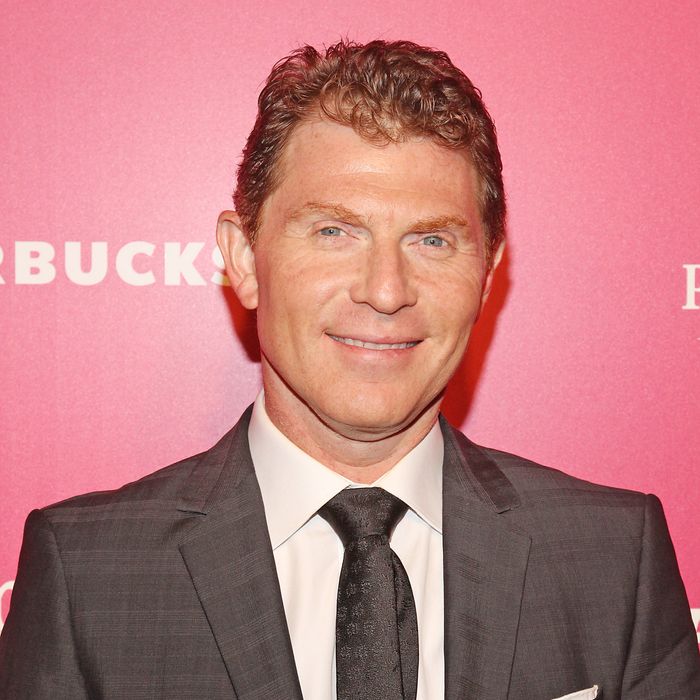 Flay.
Photo: Rob Kim/WireImage
Back in May, Bobby Flay's Flatiron Mesa Grill location hit the real-estate listings, sparking rumors that the restaurant would soon close. At the time, Flay told us that it wouldn't necessarily close; his team and his landlord were in lease negotiations. It looks like those negotiations didn't work out for Flay, because, as Food Network Gossip first reported, Mesa Grill will close for business at the end of the month.
Grub Street reached out to Flay's camp, who confirms the news but has no other information to offer.
The news first came to light when FNG did a little digging and discovered that Mesa Grill isn't taking any reservations after August 31, and a receptionist at the restaurant confirmed for the site the restaurant is indeed closing.
Flay's flagship opened way back in 1991 and, of course, paved the way for Flay's rise to celebrity via Food Network. There has been talk that Flay will simply move his New York Mesa to another location — possibly midtown — and it would make sense, given the brand's prominence. (There are also Mesa locations in Vegas and the Bahamas.) Flay, of course, also operates Bar Americain, and he has a Spanish restaurant — called Gato — slated to open on Lafayette Street early next year.
Bobby Flay's Mesa Grill New York Location To Close [FNG]
Related: Bobby Flay's Noho Restaurant Called Gato, Not Bolo