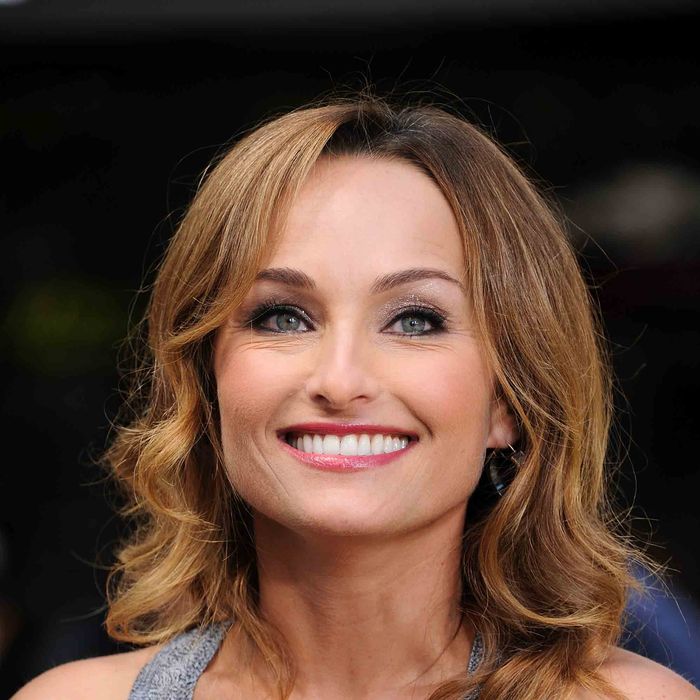 The restaurant will be Giada's first.
Photo: Noel Vasquez/Getty Images
After word trickled out that Food Network's Giada De Laurentiis was working on a Vegas restaurant, her team sends out a press release confirming the news. The concept: a tiny, family-driven, off-Strip Italian spot where De Laurentiis herself will cook simple, rustic dishes each night. Ha, just kidding: It's going to be, as you might guess, a great big tourist spot in the forthcoming Gansevoort Las Vegas hotel opening in 2014.
Here's how the press release describes it:
Located in the heart of the dynamic city of Las Vegas, De Laurentiis' outlet will become the cornerstone of the hip and luxurious destination, located on the second level above the casino floor. This outlet will boast al fresco dining and breathtaking views of the Las Vegas Strip and the Bellagio fountains.
Sounds quaint! In fact, De Laurentiis was inspired by her very own grandfather: "Ever since I was a little girl hanging out at my grandfather's restaurant, I've dreamed of having a restaurant of my own," she is quoted as saying in the release. "I've held back on past opportunities because I really wanted to be ready for the responsibility and challenges that come with a restaurant. Now, I couldn't be more excited about working with Gansevoort Las Vegas and Caesars Entertainment to turn this dream into a delicious reality."(The restaurant will seat nearly 300 people.)
I can finally say it!! My 1st restaurant will open in early 2014 @GansevoortLV! #Vegas, baby!! I can't… http://t.co/SD1vGPqwss— Giada De Laurentiis (@GDeLaurentiis) August 21, 2013

Also from the release, here's a preview of what to expect on the food front: "delicious aromas of bread baking," "beautiful flatbreads," "divine desserts," "specialty pasta of the day," and — of course — "a signature antipasto station."
Who knows? Maybe it will be great. Or maybe it will be the Vegas, Italianate version of Guy's American Kitchen & Bar.
Also of note: The restaurant — which may or may not simply be called Giada's (the release is unclear) — will be joined in the Gansevoort by something called Drai's Beach Club and Nightclub and another spot called Drai's After Hours, offshoots of the Hollywood club that has a Facebook page that looks like this.