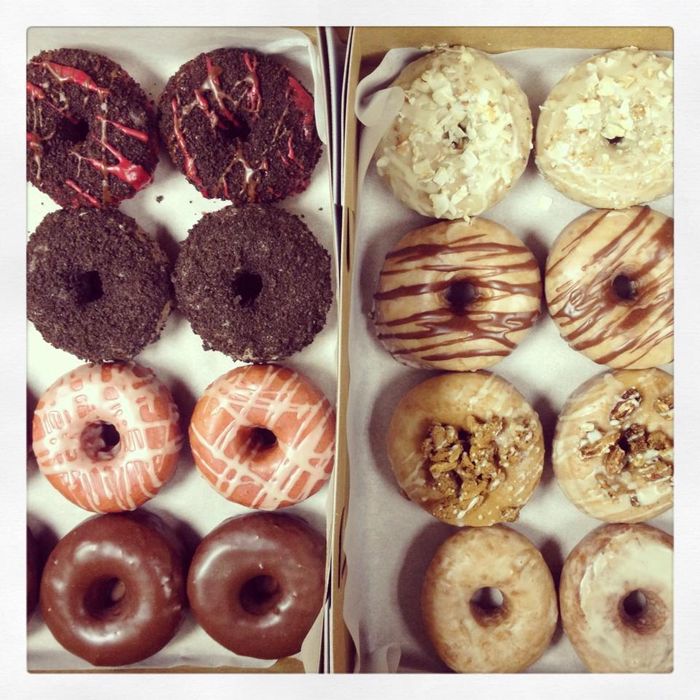 Will vegan doughnuts prevail?
Photo: Courtesy of the Cinnamon Snail
The ninth annual Vendy Awards — the Oscars of street food — announced its five finalists for the Vendy Cup, the top prize. The Chipper Truck, the Cinnamon Snail, El Olomega, King Souvlaki, and Luke's Lobster will compete in a grill-to-grill showdown on September 7. The panel of judges includes Elettra Wiedemann, Francis Lam, Justin Warner, and Pat LaFrieda, but all attendees will get to vote on the People's Taste Award (you can purchase tickets here). Last year, Piaztlan Authentic Mexican Food won the Vendy Cup, and the Cinnamon Snail vegans took home People's Choice. Grub hears that there will be an unexpected Top Chef–esque challenge during the cook-off this year: dodging lawyers and police officers who issue fines.