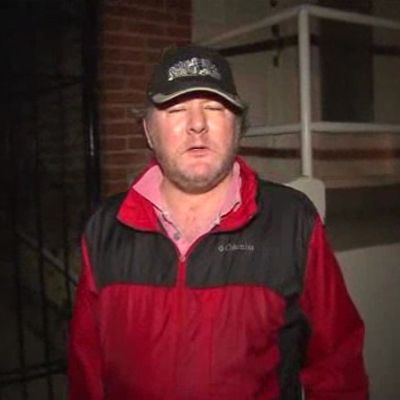 Art students from the After School Matters program in Chicago allege that famed chef Charlie Trotter angrily confronted them yesterday as they prepared to open an exhibit inside his now vacant restaurant space. The students claim the fine dining chef swore and hurled insults at the group — including "gay slurs" — then demanded they get "Charlie Trotter tattoos" and asked them to clean his toilets. He then allegedly locked them out of the space and "stole their art projects."
When WGN-TV arrived to follow up on the story, the chef, who sits on the board of the nonprofit that organized the exhibition, emerged from the residence next door to the restaurant, looking disheveled in an outdoor sporting jacket and black baseball cap pulled down over his eyes. The WGN-TV reporter starts asking questions, and Trotter stumbles away, asking, "Should I do an Alec Baldwin, or what?"
In the meantime, parents confirmed that the chef shouted expletives at the group, and WGN-TV alleges the chef cursed at their news crew and made obscene gestures off-camera.
Trotter's restaurant closed last August amid several fawning profiles and accounts of how the chef changed fine dining in America. The restaurant's $2,500-per-person blowout dinner, which featured appearances from several of Trotter's protégés, sold out. The former restaurant property, along with the cottage next door, are on the market for $3.8 million.
The students are still reportedly waiting to get their art and personal possessions back from Trotter, who has not yet explained his erratic behavior. Ça va chef?
Update: Trotter talked to DNAinfo's Chicago outpost and defended himself against the claims.
Photography students say they were kicked out by chef Charlie Trotter [Chicago Tribune]