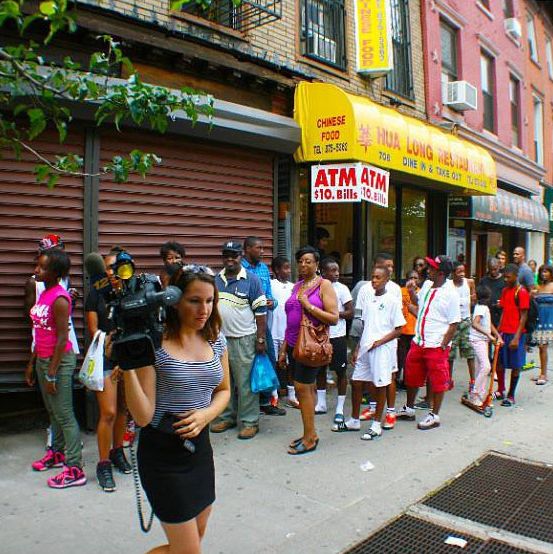 The 300 free cupcakes went fast.
Photo: Piece of Velvet/Facebook
The red-velvet-cake-shaped hole on Fulton Street that formed instantly after famous baker Cake Man Raven announced he was closing up his famed shop in Fort Greene last year has once again been filled. The original baker has since reopened at 2914 Atlantic Avenue, and meanwhile, a total of nine former Cake Man employees opened Piece of Velvet over the weekend, drawing hundreds of customers with slices of free cake.
Reached by email, the owners of Piece of Velvet tell Grub Street they will be cooking cakes for the VMAs next month. And it's not just going to be red velvet from here on out: DNAInfo reports the new proprietors are about to blow the red-velvet-verse wide open with new flavors like "cocovelvet" and pineapple velvet. As was frequently the case with the shop's previous tenant, there's already a line, of course.
[Piece of Velvet/Facebook, DNAinfo, Earlier]
* This post has been updated throughout.