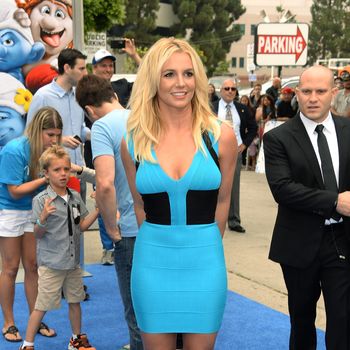 No word yet if she's changing the menu.
Photo: Jason Merritt/Getty Images
The pop star is the proud new co-owner of a place called the Meatball Spot, the Las Vegas Review-Journal reports. The restaurant will also relocate and reopen inside Planet Hollywood, right next door to the 4,500-seat venue that's currently being prepped for Britney Spears's residency. Meanwhile, former chef (and perennial Bravo TV presence) Carla Pellegrino has left the restaurant to pursue other projects.
For those keeping track at home, this is Spears's second major foray into ownership. Her first, Nyla, was an ill-fated affair that opened at the Dylan Hotel in the summer of 2002. It closed not too long after it was revealed that the place had opened $350,000 over budget and Spears broke up with Justin Timberlake and abruptly nixed plans to sell a themed "Justini" cocktail, which was quite possibly the only thing that could have ever redeemed the place.
Britney to take a piece of the pie [Las Vegas Review-Journal]