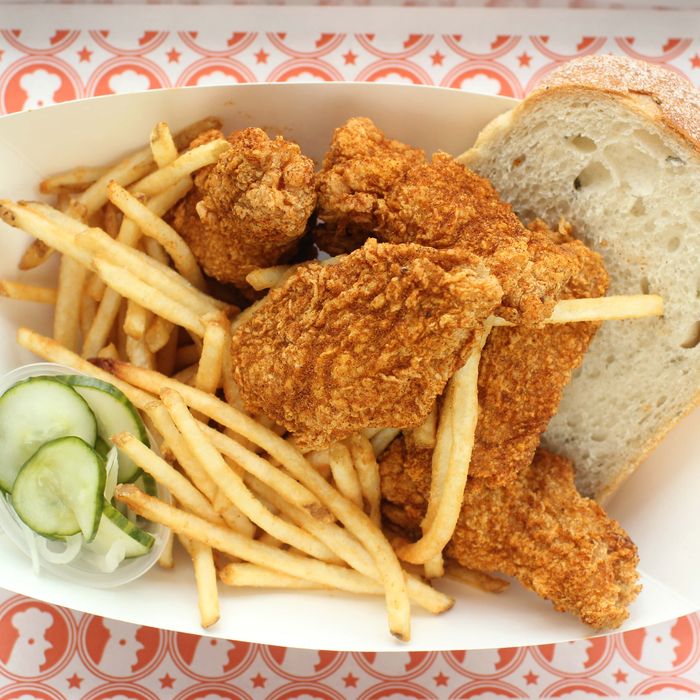 Fried-chicken combo dinners come with rosemary bread, pickled cucumbers, and fries.
Photo: Melissa Hom
The Bromberg brothers are finally giving their excellent fried chicken the stage it deserves: a 65-seat concept restaurant on First Street. Fried chicken at Blue Ribbon Bakery Kitchen costs $26, but here you can order individual pieces of breasts, thighs, drumsticks, wings, and mighty wings for just a few dollars each. There are also seven types of griddled chicken burgers (that you can customize with cheese, pickled peppers, bacon, and pineapple), sides like fried beans and onion rings, and a variety of salads. Plus: housemade ice cream, Mexican Coke, sweet tea, canned beer, and wine. Take a look at more of the glorious chicken, straight ahead.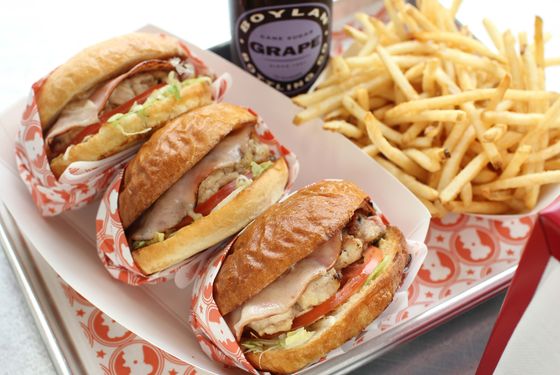 The Cordon Bleu griddled chicken burger with ham and Swiss.Photo: Melissa Hom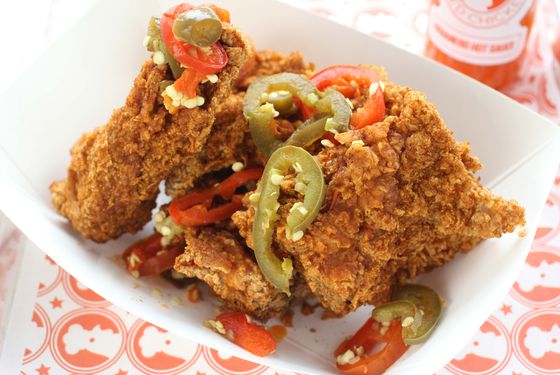 "Beak to Butt" crispy necks and backs with hot sauce and pickled peppers.Photo: Melissa Hom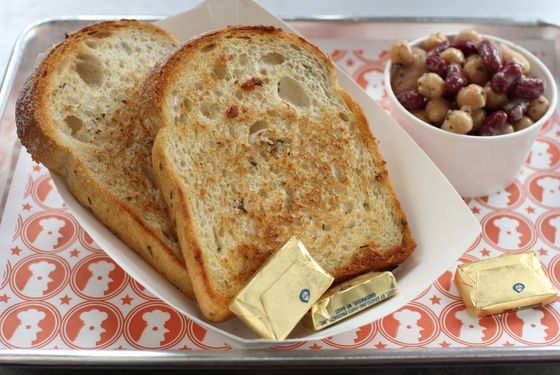 Buttered rosemary toast with a side of beans.Photo: Melissa Hom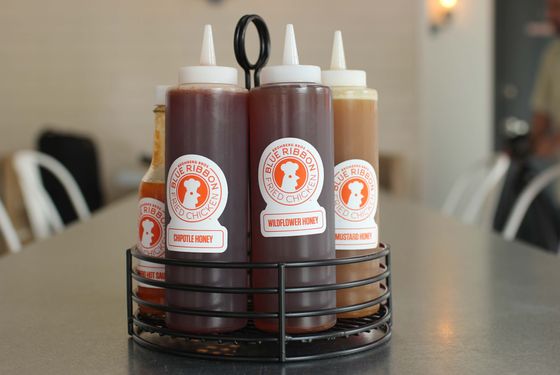 Slather chicken in three types of honey and a special BRBQ sauce.Photo: Melissa Hom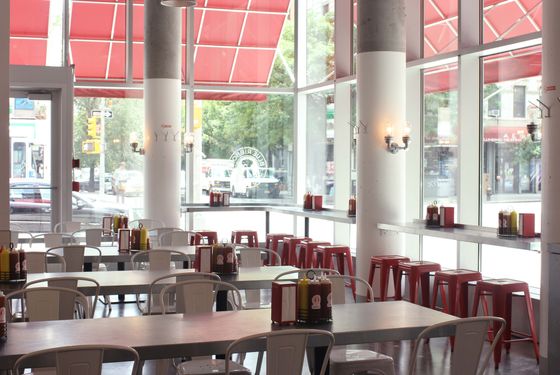 There's a takeout area, too.Photo: Melissa Hom

Blue Ribbon Fried Chicken, 28 E. First St., entrance on Second Ave., 212-228-0404. Open from 11 a.m. to 2 a.m., seven days a week.