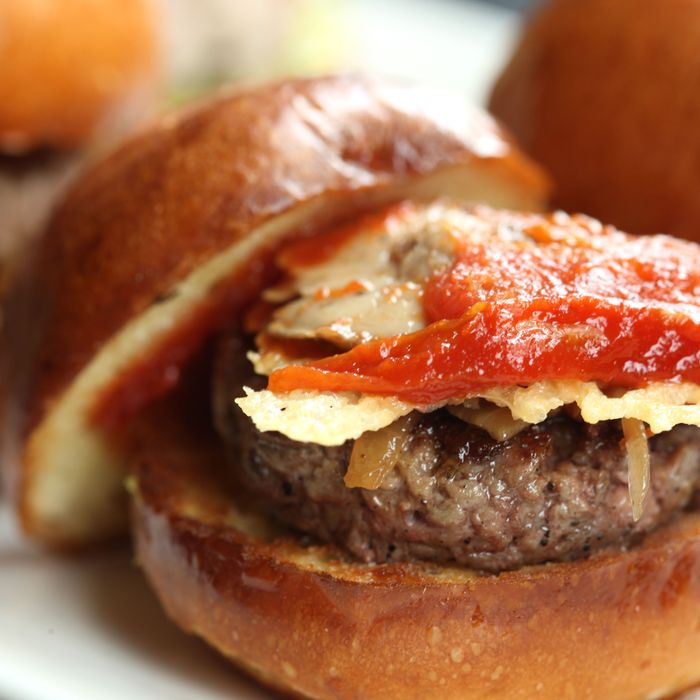 The Original Umami Burger, with roasted tomato, parmesan crisp, caramelized onions, shiitake mushrooms, and umami ketchup.
Photo: Melissa Hom
After years of anticipation, Los Angeles-based Umami Burger is opening its first New York location on Monday. This outpost is exclusively offering the Duck Burger, which Umami owner Adam Fleischman told Platt, "will blow your mind." The Sixth Avenue sit-down restaurant, which opens at 11 a.m. daily, will have a selection of Umami's greatest hits, plus exclusive duck and French Dip burgers. There's a full bar, too. Fleischman's already announced plans to open in Williamsburg (at 4th and Bedford) and at the the World Financial Center's Brookfield Place Dining Terrace, so get excited. Check out the space and a few of the burgers, straight ahead.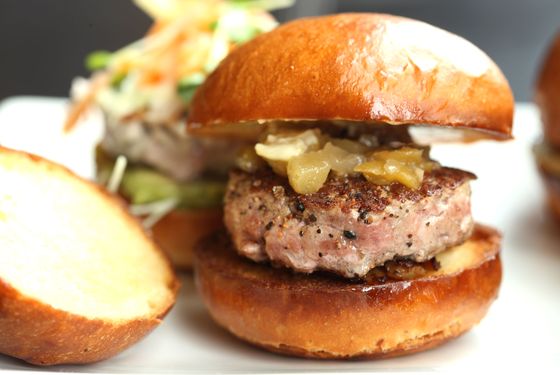 The Five-Spice Duck Burger, with caramelized fennel, Madagascar pepper, and peach-apple chutney.Photo: Melissa Hom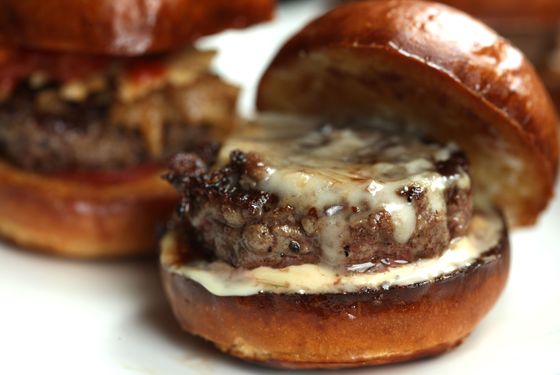 The Truffle Burger, with house-made truffle cheese and glaze.Photo: Melissa Hom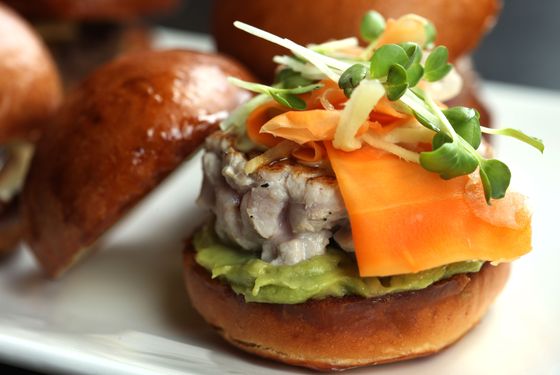 The Ahi Tuna Burger, with carrots, crushed avocado, daikon sprouts, pickled ginger, and wasabi flakes.Photo: Melissa Hom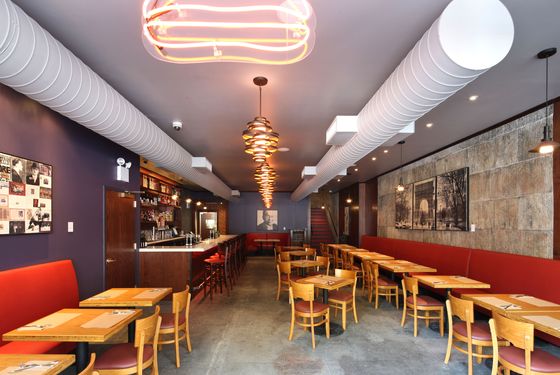 Woot woot!Photo: Melissa Hom
Umami Burger, 432 Sixth Ave. (near 10th Street.), 212-677-8626
Update: The burgers above are actually sliders. But sliders are not on Umami's regular menu: They're just occasionally made for events and tastings. The average Umami patty is around six ounces.