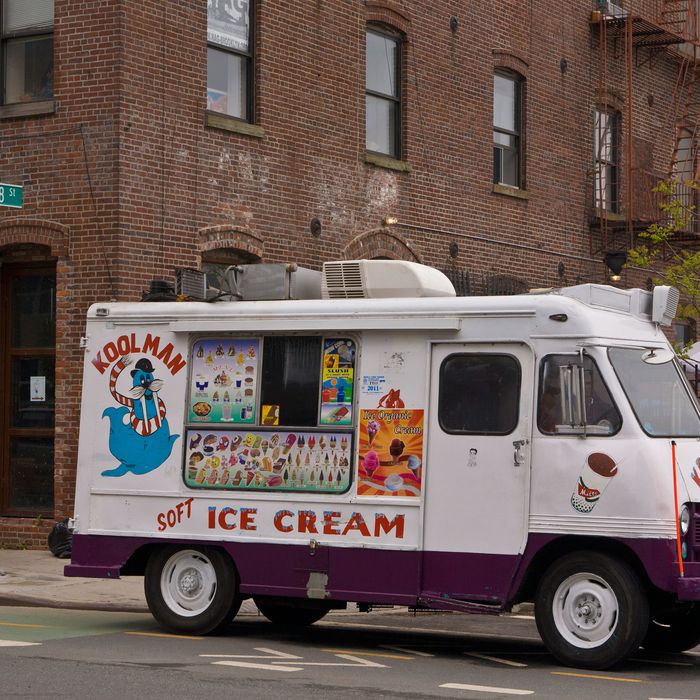 Can this be a regular thing?
Photo: George Rose/Getty Images
Uber's offering another one-day-only promotion, and this one's a bit cheaper than a $3,000 helicopter ride to the Hamptons. In 33 cities, you can request an ice-cream truck to come to your door (or office, bar, romantic partner's residence … the possibilities are endless). The actual ice cream varies by city, but the New York ones will serve Van Leeuwen and Mister Softee. It costs around $25 for five people, and you can find all the details here. Thank you, Uber, for indulging Grub's laziness.