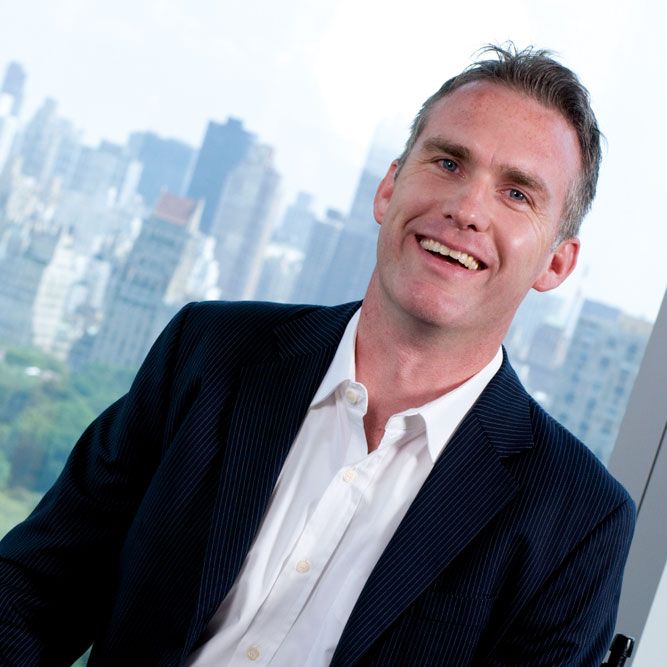 Devlin recently learned that his restaurants were in trouble.
Photo: Antoinette Bruno/Starchefs.com
Some very sad news: The Wall Street Journal and Daily News say Colin Devlin — an owner of DuMont, DuMont Burger, and the recently closed Dressler in Williamsburg — was found dead today near Allentown, Pennsylvania.
According to police, Devlin, who was 42, was found in his car near the Fogelsville, Pennsylvania, graveyard with what appeared to be a self-inflicted gunshot wound. The Daily News reports no suicide note was found in the vehicle.
Devlin reportedly went missing yesterday, after a business meeting at which he learned his restaurants were in financial trouble. An official told the Journal, "He had received news about being declined for a business loan, and his businesses were in financial decline."
According the report, Devlin left his home in Williamsburg around 2:30 p.m., and his car entered the Holland tunnel at 3:15. Devlin's wife received a text message later that day asking her to take care of their kids. She told police that they had a second home in Pennsylvania, and Devlin would have access to a revolver stored in the home's safe.
Dressler closed suddenly last month. Calls to both DuMont and DuMont burger confirm that the restaurants remain open.
This post has been updated with new information.
Missing Brooklyn Restaurateur Found Dead in Pennsylvania [WSJ]
Brooklyn chef Colin Devlin found dead in car in apparent suicide: cops [NYDN]