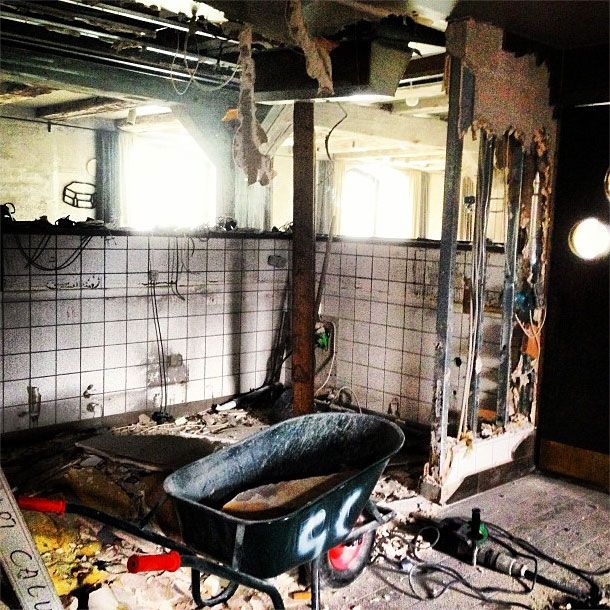 After ten years, Noma has outgrown its trendsetting New Nordic–ness, and earlier this year the restaurant announced plans to renovate its kitchen with "flow and utility" in mind. Earlier today, MAD Symposium director Ali Kurshat Altinsoy posted a photo depicting the current state of demolition in René Redzepi's workplace to Twitter, and well, it looks pretty bad.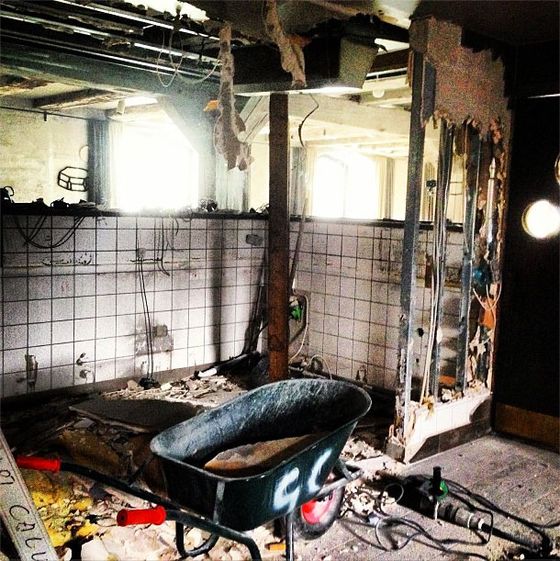 It's only temporary.Photo: Ali Kurshat Altinsoy/Instagram

So bad, in fact, concerned Instagrammers replied with messages like "What happened?" and the more laconic "Nooooooooo!!!!"
In any event, don't worry — everything will be back to normal when the new Noma debuts on August 1. And if you happen to be feeling particularly nostalgic for the old days when it was much easier to get a reservation, or if you're looking to treat yourself to something special, New York City cookbook shop Kitchen Arts & Letters has got its hands on a copy of René Redzepi and Claus Meyer's highly coveted Noma: Nordic Cusine, of which there were only 1,000 copies printed in 2006. It's $1,250; on the plus side, it's autographed. Contact the shop for more details.