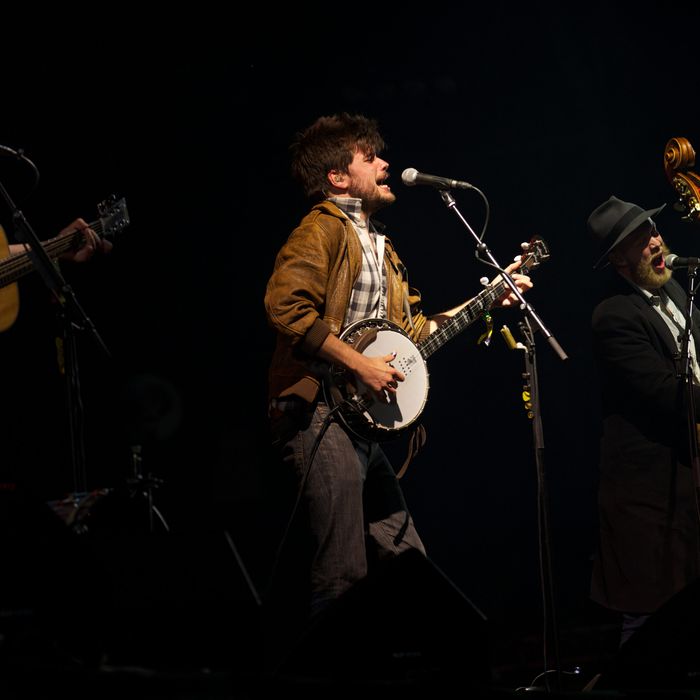 We'd much rather have a Mumford old-fashioned than a Nickleback pickleback.
Photo: Andrew Cowie/AFP/Getty Images
Shoot the dregs of your Luv Shaq vodka and Mansinthe right now to make room for several bottles of Mumford & Sons whiskey, which will soon enough be a real thing and no doubt pair perfectly with a splash of artesian well water, banjo twang, bow ties, and sincerity, of course. Word on the street is that it will not be sold in stores, but rather will be hand-delivered by the band members themselves, old six strings and beatup bass drum and all, who will cram into the old rowboat from the fall 2012 Anthropologie catalogue. (The band plans to hook up landlocked customers by lowering cases of Mumford whiskey from the cockpit of a bespoke zeppelin using antique hemp ropes, we are told.)
"It'll happen," says keyboard player Ben Lovett. "It takes a few years to make, so we better get cracking." In the meantime, we will wait. And paint our spirits gold or something.