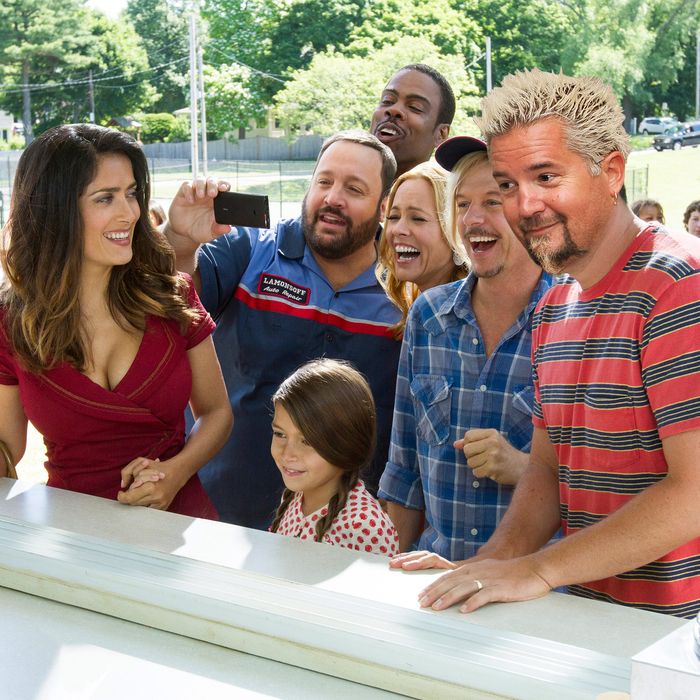 Fingers crossed for a cameo.
Photo: Tracy Bennett/Columbia Pictures; Stephen Lovekin/Getty Images
If you're even remotely aware of the new movie Grown Ups 2 — starring Adam Sandler, Kevin James, Chris Rock, etc. — you know that "high art" probably wasn't the goal of the people who made it. So it only makes sense that the stars of the movie will promote it by appearing on Guy Fieri's Diners, Drive-ins and Dives tonight. If the pairing of Sandler and Fieri isn't enough for you, though, know this: Fieri created a special "Grown Ups Chili" recipe to honor his new bromance. The first two ingredients are butter and bacon grease, of course, and all you at-home cooks are in luck because the full recipe is available now.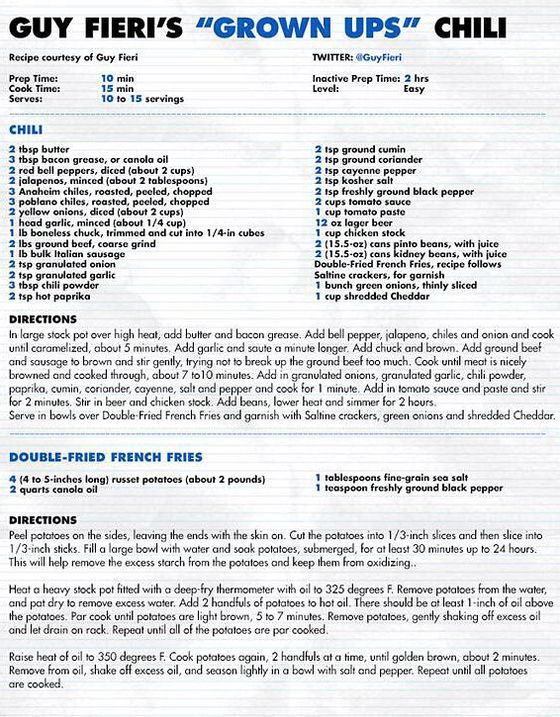 Not for kids.Photo: Twitter/GrownUpsMovie

"Guy Fieri's Grown Ups Chili" is a thing that exists [FilmDrunk]