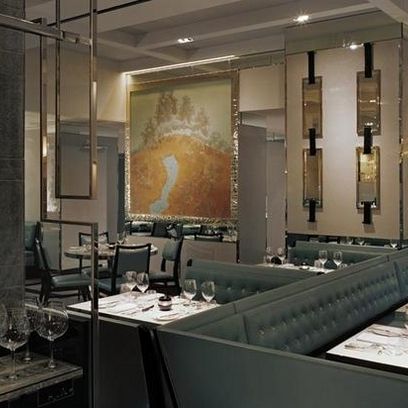 The kitchen team is even getting a little vacation.
Photo: Courtesy of the London
Last week, Grub Street reported that staff members at Gordon Ramsay at the London and Maze had been told that both restaurants were set to close permanently in September and several workers had already left the kitchen to seek work elsewhere. Though it was initially able to provide comment, it turned out that the hotel was actually in the midst of "ongoing negotiations" with Local 6 and the actual fate of the restaurant had not yet been finalized. Today, in what's sure to be seen as a huge win for connoisseurs of afternoon tea service, Grub Street has learned the restaurants will remain open. Here's what reps from the London NYC and Gordon Ramsay at the London had to say.
"We are thrilled to announce we have reached a renewed agreement with our Local 6 Union members and representatives. Gordon Ramsay at The London, Maze at The London, The London Bar and Private Dining will continue uninterrupted operations and regular service hours. Our teams look forward to continuing to welcome guests and providing exceptional service. The Gordon Ramsay culinary and restaurant team members will enjoy their annually scheduled summer break from August 20th to September 4th, after which they will return recharged and re-energized to deliver the impeccable 2-star Michelin dining and service experience our guests have grown to love."
The fine-dining restaurant will live on, it turns out. Cheers!
Earlier: All Signs Point to Gordon Ramsay at the London Closing in September [Updated]